PACIFIC MARKET LEADERSHIP TEAM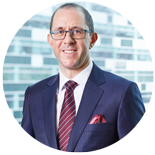 Ben Walsh
Managing Director & Chief Executive Officer for Mercer in Australia
Ben is the Managing Director & Chief Executive Officer for Mercer in Australia and also heads the business across Australia and New Zealand. With a passion for culture, meaning and purpose, Ben has responsibility for delivering the firm's business segments of Health, Wealth and Career to clients. He is also Chairman of Marsh & McLennan Companies (MMC) incorporating Marsh, Guy Carpenter, Mercer, Oliver Wyman and NERA in Australia.
Ben has worked for the Group for more than 20 years in a variety of local and regional roles, and has worked internationally in UK, USA and India.
Ben is a Director of five Mercer Boards including the Trustee of the AU$21 billion in funds under management Mercer Master Trust. He is also Chair of Pillar Australia effective December 2016. Ben was appointed to the Faculty of Business & Economics Advisory Board with The University of Melbourne in October 2015.
Ben holds a Bachelor of Commerce with Honours (University of Melbourne) and a Master of Business Administration (Melbourne Business School). He is a Fellow of the Australian and New Zealand Institute of Insurance and Finance.
In his spare time he Ubers for his two daughters and is an avid cyclist, participating in an annual 1,000km charity ride for Mercer SuperCycle. In 2016 Mercer SuperCycle raised over $450,000 to build homes for regional cancer patients.