8 cost-effective ways to go a little greener

Who knew going green could keep you in the black? Here are some simple household tips that will benefit the planet and your bottom line. It's easy to weave environmental actions into our daily lives and, best of all, it's cheap. Here's how.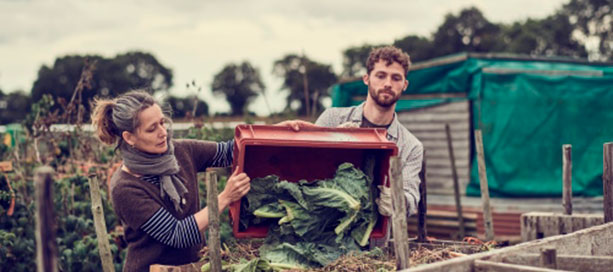 1.            Nude food
Individually wrapped snacks account for a lot of the waste we see in school grounds, streets and, eventually, our oceans. But Val Southam, chief executive of Keep Australia Beautiful, says there is a simple work-around: buy food in bulk and portion it out yourself. "Buying in bulk and putting food into reusable plastic containers saves on packaging and costs," she says.
2.            BYO
Don't shell out $4 for bottled water, think ahead and take your own reusable water bottle when you leave the house. Ditto reusable straws, coffee cups and shopping bags.
3.            Eat less meat
Meat-lovers may shudder at the thought of going vegetarian, but Lesley Hughes, Distinguished Professor of Biological Science at Macquarie University, says you only need to cut back on meat a little to make a big difference. "Reducing meat production, especially beef, is good [for the environment], because most land clearing in Australia is still done for beef cattle," Hughes says.
4.         Create compost
Reduce your household waste by starting your own organic waste. "This is a very cheap and fun thing to do," says Andrew Ball, Distinguished Professor at RMIT's Centre for Environmental Sustainability and Remediation. You'll not only save by not needing to buy compost to nurture your garden, it will also encourage water retention in the garden, reducing your water bills.
5.         Buy second-hand fashion
The clothing industry accounts for 10% of global carbon emissions and much of this arises from fast fashion; cheap clothing produced rapidly by mass-market retailers. Try buying secondhand garments online or in op-shops. "Either buy less of everything or, if you have to buy, look for second-hand things," Hughes says.
6.         Use your legs
Can you ride a bike or walk instead of using your car? "Many trips made in a car are less than 2 kilometres," Ball says. Forgoing your car on shorter trips can make a big difference to pollution levels. The exercise is an added bonus.
7.         Rethink your rubbish
Kids bikes, toys and mattresses are common rubbish items, but many of these can be recycled or even donated. Before disposing of hard rubbish, sort through your stuff and put reusable items up for sale online or offer them on "freecycle" sites.
8.         Swap out your sponges
Instead of disposable cleaning cloths and sponges, opt for reusable ones that can be washed and used again and again. Most microfibre cloths are made with plastic and not recyclable, so natural fibre cleaning cloths such as those made of cotton are a good alternative.