Is your ageing parent ok?

Christmas can be a great time to look at how an elderly relative is coping.
The demands of daily living become more difficult to cope with as we age. Physical tasks once performed with ease, such as garden maintenance and housework, start to become too hard to manage.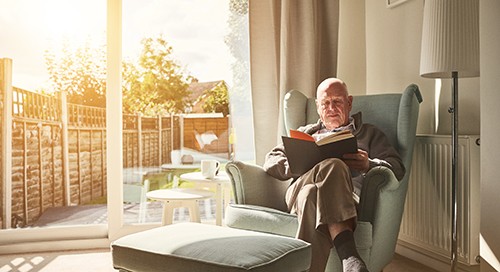 Christmas can be the best time to check for signs of any decline in an elderly family member's health and ability, and early detection may prevent a later crisis.
Look for signs that they may need help such as:
-unexplained weight loss
-spoilt food in the fridge or cupboards
-missed medication or medical appointments
-difficulty paying bills or managing financial affairs
-forgetfulness and increasing isolation are also worrying behaviours
Mercer financial adviser and aged care specialist Diane Haggett says Christmas provides an ideal opportunity for a family discussion about an elderly loved one's health and ability to live independently.
"It's a time when the whole family is together and that may bring issues to light because, as a group, the children might say, 'Oh gosh, Dad's really struggling to get the garden under control' or whatever it might be," she says. "So they'll talk about it together, whereas at other times they might visit independently and not get to discuss these issues as a group."
The subject of shifting to a less independent lifestyle may be a thorny one, especially for ageing relatives who enjoy living alone and are proud of it.
Haggett says resistance is a natural response, particularly from parents who are used to being the caregivers, and she advises raising the topic sensitively with phrases such as "I've noticed that …" or "It seems you …".
"You could also offer to help with small tasks such as grocery shopping – maybe do it together, meal planning for the week and laundry," Haggett says. "These small acts may help your loved one become accustomed to accepting more help in the future."
Before raising the topic of care or alternative living arrangements, it's wise to seek advice from others who have been in a similar situation, Haggett says.
"Talk to other members of your family and friends and speak to trusted advisers," she says. "As financial advisers, we are having these conversations with our clients – whether they're the parents who feel they may need extra care, or those who are concerned about their parents.
"Speaking with somebody who has been through it and can give you some tips on the best way to broach the subject is a good first step."
Finally, any decisions about your loved one's future are best made with their input. Changes don't usually need to be made suddenly, so give them time to think through their options before choosing a way forward.
If you'd like to speak to a financial adviser, book an appointment today.