Global markets continue to respond to COVID-19
We continue to see local and global investment markets respond to COVID-19, creating market volatility and uncertainty for Australians. We look at what this means for you and your super.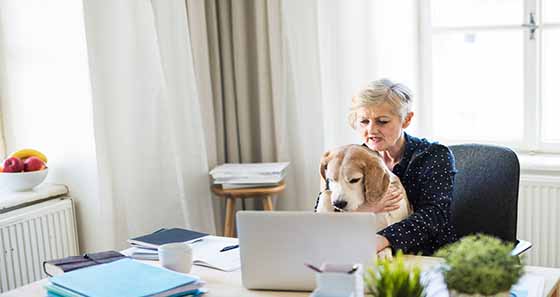 Over the last three weeks, the investment markets declined, due to the high levels of uncertainty around the world. Investment markets are attempting to anticipate how severe the impact of COVID-19 will be on the global economy, while estimating what it might mean for businesses around the world.
Australian banks, the Federal Government and policy makers are responding to the market downturn to help manage the situation. The Government's stimulus packages aims to help soften the impact of the global pandemic and we are anticipating more measures to be introduced to help Australians and the economy.
It is important to understand that superannuation investment portfolios are diversified, so for most people, not all super assets are invested in the share market.
The majority of our members invest in the Mercer SmartPath® investment option. Our investment strategy is designed to move with you throughout your career. It allows for changing market conditions and gradually changes your asset allocation to more conservative investment options, as you get closer to retirement age.
Your superannuation is intentionally diversified and is invested across a range of asset classes including property, infrastructure, fixed assets, bonds and cash, to help reduce the impact of investment market fluctuations.
Our global team of 1,200 investment experts are keeping a close eye on the volatility of the market. Investment portfolios in Mercer Super are proactively managed and adjusted where appropriate.  Our investment team monitor the markets on a daily basis to help minimise losses.

The changes to the market may prompt you to reconsider how your super is invested, however it is important to understand how your super is invested before considering any changes.
We recommend you speak with your financial adviser before taking action.
As part of being a Mercer Super customer, you have access to direct support over the phone by calling 1300 652 059.
If you are not with Mercer Super, you can arrange an appointment with a Mercer Financial Adviser to support you by calling 1300 850 580.
Latest information on COVID-19 
We've created a COVID-19 hub to help you navigate these uncertain times. Here you'll find the latest information on the changes to super, market updates, FAQs and much more.