Increasing global temperatures by just 2°C will cause catastrophic damage to the planet and the clock is ticking. Governments and investors need to act now.
Humanity has about a decade to avoid the worst effects of climate change, according to the latest report from the world's leading body of climate change experts.
Infographic: The difference half a degree makes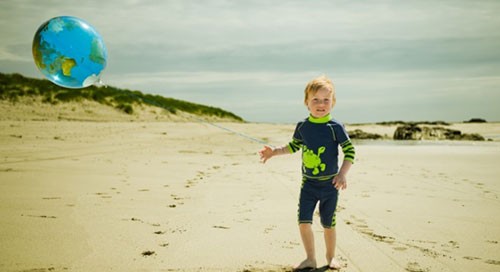 The International Panel on Climate Change released its latest report in early October. It will be a key scientific input into the Katowice Climate Change Conference in Poland in December, when governments review the Paris Agreement to tackle climate change.
The report is plainspoken; climate change is here and overshooting the 1.5°C goal could become very costly, very quickly.
"We are already seeing the consequences of 1°C of global warming through more extreme weather, rising sea levels and diminishing Arctic sea ice," the panel says. "Every extra bit of warming matters, especially since warming of 1.5°C or higher increases the risk associated with long-lasting or irreversible changes."
Mercer agrees. In 2011, Mercer published its first global research report on climate change and asset allocation. In June 2015 we released a major update Investing in a Time of Climate Change, both studies undertaken in partnership with institutional investment clients representing funds under management of approximately $US3 Trillion.
The New York Times described Mercer's work on climate change as the most significant on the subject linked to asset allocation ever. A new edition of the report will be released later this year.
Climate change is "a risk all investors need to acknowledge and start managing now", says Helga Birgden, leader of Mercer's global Responsible Investment team.
"We need to be FutureMakers, not FutureTakers," Birgden says. "Time and scale for action on climate change is now of the essence for investors and Governments."