Future proofing your super
Climate change is having an impact on economies and companies around the world – which has a direct bearing on investment markets and in turn, your super balance.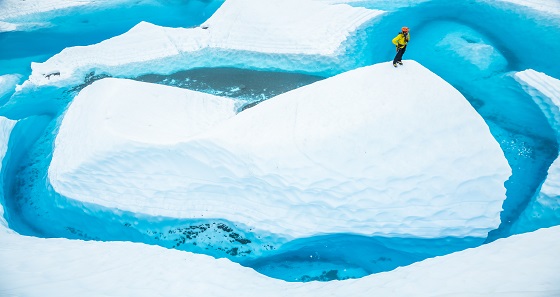 To help minimise the impact of climate change, means putting the brakes on carbon emissions.
That's why Mercer has committed to a 'Net zero' carbon emissions target, across our $34.6 billion investment portfolio, by 2050.
Net zero means reducing carbon emissions where possible, or balancing out any emissions that can't be avoided by absorbing the same amount of carbon from the atmosphere. This is often achieved by planting trees or by capture and storage.
The right thing for the environment and our members
Mercer Pacific Chief Investment Officer Kylie Willment says the net zero pledge is in line with the Paris Agreement; an international treaty to limit global warming to 1.5 Celsius above pre-industrial levels.
Ms Willment says that global commitment to a lower carbon future would result in many investment opportunities and Mercer is well placed to take advantage of them.
"The demand for a rigorous and measureable approach to climate change is greater than ever," Ms Willment says. "This decision to invest for a 1.5 degree scenario, is in the best financial interests of our superannuation members."
How we'll achieve net zero
The steps toward net zero emissions include transitioning away from high-carbon investments, such as fossil fuel based energy and utilities, and toward renewable investments such as wind and solar. This transition is occurring globally.
It also means influencing the way companies operate to use less energy. This requires changes to businesses processes, such as improving energy efficiency or industrial processes, implementing transport alternatives, and designing products differently.
Our research, over many years, helps us to understand where emissions are generated now and what capacity companies have to transition, both in the wider economy and our own investment portfolios.
Under our Climate Transition Plan, we will be working closely with investment managers to identify and manage staged emissions reductions, and oversee investment in climate solutions.
Progress on emissions and carbon intensity reductions will be monitored annually.
We are already delivering sustainable investments today
All Mercer Super investment products are sustainable, we apply Environmental, Social and Governance principles to each investment decision we make. We have strong policies that support sustainable investing and are guided by international frameworks.
If you'd like to go the extra mile right now, our Sustainable Plus options meet an even more stringent set of ethical criteria, and a higher proportion of sustainability-themed assets. You can update your investment options online at mercersuper.com/login
Find out more information about our sustainable investment options here.