Carving out a new tomorrow

The nine to five model of work is becoming increasingly irrelevant as new technologies like automation, block chain, big data and machine learning shape the next generation workplace.

Today's business world is shaped by a range of forces, moving together to carve out tomorrow's landscape; among the most important are technology disruption, slow wage growth, and aging populations.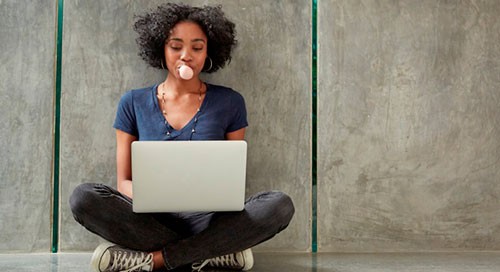 Technology
The World Economic Forum estimates between 2015 and 2020, 7.1 million jobs will be lost due to technology, largely in office and administrative functions, as well as in manufacturing and production. Just 2 million jobs will be created.
More industries will see technology take over tasks previously handled by junior graduates or recruits but there will also be new jobs created. Big data experts and chief digital officers for example, are roles that did not exist just a few years ago.
Mercer's recent report, Healthy, Wealthy and Work-Wise, found 58% of Australian business leaders have already analysed their workforce to identify which jobs could be automated, and 83% of employers are concerned about workers being left with obsolete skills.
Ageing populations
Australia's population is ageing. The Australian Institute of Health and Welfare predicts that, by 2056, 22% of Australia's population will be over 65. As high housing costs and low economic growth push both millennials and those now in their middle years to delay retirement, we could all be working till age 70 and beyond.
Older workers offer a multitude of benefits; they tend to change roles less frequently, reducing recruitment costs, and they are strong in traditional leadership, people skills and efficiency.
Yet a 2017 study by The Conversation found that almost a third of Australians perceived some form of age-related discrimination, and it started as early as age 45.
Slow wage growth and gig work
While productivity improvements mean workers produce more with each hour of labour, growth in real wages has been slow and recently, real wages haven't been growing at all. The share of total economic output in Australia paid to workers as wages, salaries and superannuation has been declining for decades and a recent Centre for Future Work report shows workers' share of GDP hit its lowest level on record in early 2017.
Thanks in part to technology and AI, younger Australians are facing the challenge of fewer full-time employment options. Australian Bureau of Statistics data reveals that one in three working Australians are employed part-time, up from just one in 10 a quarter of a century ago.
According to the Growth and Change: Australian Jobs In 2018 report, more than 70% of new jobs taken by people aged 35 and under were part-time and, for those aged under 25, this jumped to 90%.