Australian cities could become top choice for expats 
Mercer's latest Cost of Living Survey shows Australian cities are becoming more affordable for expats.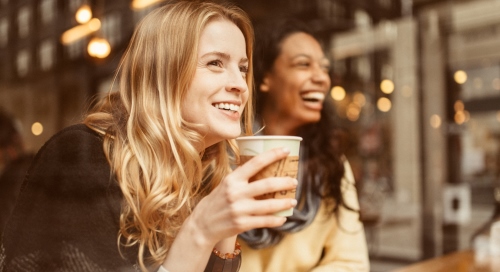 As the world grows ever-more connected, transferring employees between countries is becoming common, but relocating talent isn't cheap, particularly if cost-of-living factors make it necessary to increase the salaries of expat staff.
That's where Mercer's annual Cost of Living Survey comes in. Now in its 25th year, the report offers businesses unique insights and helps organisations and governments determine compensation allowances for their expatriate employees.
The survey measures the comparative cost of more than 200 items, including housing, transportation, food, clothing, household goods and entertainment. 
The Asian century
This year's ranking includes 209 cities across five continents. Eight of the top 10 most expensive cities for expatriates are in Asia, with Hong Kong, Tokyo and Singapore making up the top three.
"Hong Kong remains the most expensive city for expats as a result of the housing market and currency being pegged to the US dollar, driving up the cost of living locally," says Mercer's Global Mobility Leader for the Pacific, Karla Costa.
For example, a 12-month lease on a three-bedroom 200sqm city apartment in Hong Kong, costs an eye watering AUD $246,184. A litre of milk, on the other hand, is four times more expensive in Beijing, China (AUD $6.23) than in Sao Paulo, Brazil (AUD $1.50).
And the surprises aren't just in Asia. A loaf of white sliced bread in Sydney will cost you AUD $4.93 but this jumps to a staggering AUD $18.56 in Luanda, Angola.
Australia's turn
Although cost-of-living pressures are very real for many Australian citizens, our major cities registered substantial falls on the Mercer expatriate survey this year.
"While the actual cost of living in Australia has not fallen, the exchange rate is a key factor when calculating expatriate packages. As a result, our major cities are becoming increasingly attractive as locations for international businesses to send expatriates. This is great news for our local workforce which will benefit from a richer, more diversified talent pool." Costa says.
Sydney, ranked Australia's most expensive city for expatriates, fell 21
places this year to 50, while Melbourne also dropped 21 spots to 79 and Perth fell 26 spots to 87.
The rankings demonstrate just how relevant currency fluctuations can be for companies with expat strategies. In 2017, when the Australian dollar was about 15% stronger against the US dollar, Sydney was ranked 24 in the survey and Melbourne 46.
Costa says the growing gap between the Asian hubs at the top of the list and Australian cities could have positive flow-on effects locally.
"Despite volatile global markets and growing security issues, organisations continue to leverage global expansion strategies to remain competitive, and with eight of the top ten most expensive cities in Asia - Australian and New Zealand cities are looking far more attractive for businesses to send employees on international assignments, particularly those doing business in the Asia Pacific region." 
A disruptive era
Costa believes ongoing changes to the global economy will contribute to an increase in staff movement in the years ahead. She cites rapidly ageing populations in countries such as Japan, skills shortages in developing countries and unpredictable political and economic contexts as big drivers of mobility programs.
"There are numerous personal and organisational advantages for sending employees overseas, including career development, global experience, new skillsets, and re-allocation of resources. By offering fair and competitive compensation packages, organisations can facilitate moves that drive strong business results."