To develop an international career you need to sip from the great global cup of culture. We explore how to do it – or help your kids to.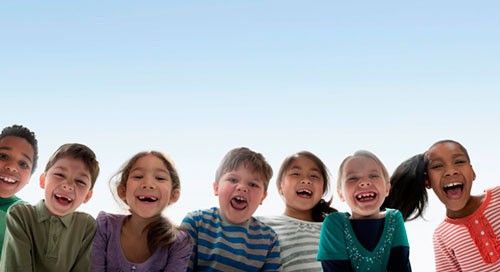 Early exposure to different ways of viewing the world is key to developing cultural intelligence.
The rise of the globalised workforce presents enormous opportunities for those keen to engage in a world of work beyond their local area. But it takes more than merely a will to break free and a few minutes spent firing off emails to international recruiters.
Increasingly, it relies on having a broad understanding of different societies, or what some people call "cultural intelligence" (or CQ). But what exactly is that and how you do get it? And just as important, does it come with a price tag?
Never too soon
Early exposure to the wider world is the key, says Professor Chris Earley, author and dean of UTS Business School. "Varied social circles in school and travel abroad are opportunities for children to interact with people from diverse backgrounds," Earley says. "Learning a foreign language and studies about other ways of life also help children broaden their experiences and help them gain a more cognitively flexible frame of mind."
Earley says that in a world in which education and skills training are focused on digital aptitude, soft skills such as cultural intelligence are far from redundant.
"Automation and artificial intelligence will complement the impact of CQ in the workplace," he says. "For example, the receptivity and openness on introducing these systems requires an appreciation of how individuals from diverse backgrounds work together and adapt to new technologies."
Broad horizons
Recent research by the British Council, the UK's international organisation for cultural relations and educational opportunities, says 74% of chief executives in the UK believe Western nations are in danger of being left behind by emerging economies unless young people learn to think globally.
"Our education systems are expert at teaching young people about the world, but it takes a courageous and intelligent educator to facilitate learning with the world," says Julia Handelman-Smith, program head of internationalism at the British Council.
"Early experiences also broaden horizons for future work – those exposed to other countries and cultures have a greater awareness and can aspire to opportunities in the future. As an individual learns to recognise and embrace different perspectives on the world, they develop greater curiosity, resilience and adaptability."
Thinking big
Handelman-Smith believes there is mutual responsibility for institutions and employers to join forces to ensure we have the workforce we need.
"English still dominates the global marketplace and international institutions, meaning many more speakers of other languages are learning English to get ahead. This means that those with only one language – English – are increasingly at a disadvantage," she says.
"It is also important to embrace the non-formal sector in the possibilities of international work. International collaboration in culture and sport outside of school and college can open up new worlds, often with young people who have disengaged from formal learning," she adds.
Although globalisation often comes with socioeconomic barriers, there are ways to find the benefits of other cultures without leaving home.
"Opportunities for international work 'at home' – whether through virtual connections overseas or by drawing on the experiences of those from other countries living here or visiting – both expand opportunities for young people and strengthen the impact of mobility overseas," Handelman-Smith says.
What it costs
With experts agreeing that education is the key to acquiring cultural intelligence, parents may need to start thinking beyond the classroom.
A recent report into the cost of tuition in Australia by ASG Education says it has risen by 61 per cent in the past decade, while wages have only grown 34 per cent in the same period. "For a child born in 2018, the estimated cost of a private education across metropolitan Australia is $475,3421," the report says. "The forecast cost of a faith-based education is $240,679 per child, while the estimated cost of a government education is $66,320."
Another Australian study found that while tertiary entrance scores are boosted by a better quality of education at high-fee private schools, graduates of non-elite and co-educational schools do better at university than graduates of elite and single-sex schools.
"High private-school fees may not be buying effective education," says researcher Barbara Preston of the University of Canberra, but notes that there are "no definitive explanations" for findings to date.
Some families are eschewing private education and using the money they would have spent on fees for tutoring, extracurricular activities and overseas trips for the family.
Earley agrees that while the benefits of a global mindset are unequivocal, how to quantify them is less certain. He says that running the numbers on future global work prospects is fraught and there are other factors that play into the success of an international career. "Costing CQ and cultural adaptability is difficult," he says. "The focus should be on effectiveness, such as working quickly and effectively in new contexts."