Not your usual career path

When you were a little kid and someone asked you what you wanted to be with you grew up, you probably went for the standard lawyer, doctor or fireman. But if you're looking for something a little more unusual, you'll find this list of bizarre jobs to be pretty interesting.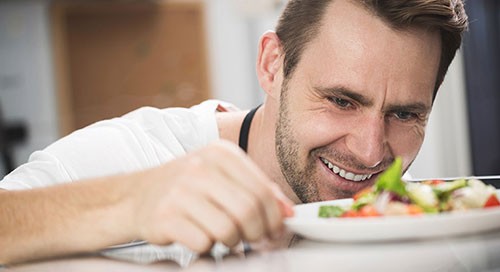 Snake milkers
Are you interested in a career that allows you to feel dangerously in control? Try Snake Milking. Milking, or extracting, is taking the venom from poisonous snakes in order for biologists and scientists to make anti-venoms that are used by hospitals and laboratories. Depending on the species, snake venom can cost between $200 and $3000 a gram so you could potentially make a decent living. Typically, having a degree in microbiology or chemistry makes you a suitable candidate for these unusual jobs, but having hands-on experience with snakes wouldn't hurt.
Soil conservationist
If you possess a degree in Agricultural Science or Environmental Studies and are on a quest to save the world from global warming, why not become a Soil Conservationist? Paid on average $US 62,000 a year, this profession allows you to get down and dirty, but for a cause. People who work in this field help develop procedures for sustainable land use to prevent erosion. Analyse dirt, save the Earth.
Voice-over artist
Voice-over artists have become synonymous with brands over the years. They generally get paid over $US 80,000 a year for reading a script, ranging from cartoons to commercials, and are some of the most famous unknown people in show business. Having a degree in the arts will give you a leg up on the competition. If you have a distinct speaking voice (and can read confidently aloud of course), try this career.
Food stylist
If you're an artist and are particular about how your food looks before you eat it, perhaps rearranging the chicken legs before you can consume them, guess what? You can get paid for that. Food Stylists make over $US 70,000 a year preparing and styling food for everything from menus to magazine advertisements and photo shoots.
Chief listening officer
For our final bizarre job try this. Remember being hired for your last job and reading the "social media clause" in your employee handbook? That's there to make sure you know that someone is watching everything you tweet or post on your social accounts that are associated with their company. But who exactly is that someone?

The official title is Chief Listening Officer. Making about $US 95,000 a year, if you hold a marketing or public relations degree, you will spend your hours monitoring all social media platforms searching for ways to improve your company's client interaction and reputation.
Looking for bizarre jobs or need advice?
If you're still trying to figure out if a career in tech sales is a good match for you, download the Mercer Match app and see how playing games can lead you on a career path you may never have imagined. Visit Mercer Match now to play or download the iOS mobile app.