From ad to app: Staffing comes to smartphones

Recruitment apps can do in moments what might take the average HR department weeks. Here's how technology is revitalising the search for talent.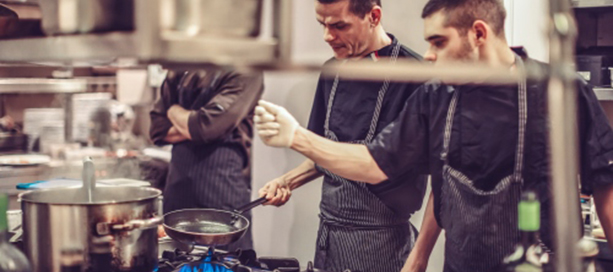 Hospitality is a fast-paced industry that relies on hard-working staff. But what happens when workers are unavailable and managers are left high and dry at the last minute?   
Filling sudden holes in a roster can present real headaches for managers and, in today's gig economy, the problem is all too common. The answer, increasingly, is apps.
Mercer's organisation practice leader Dr Ben Haste says Frazzled restaurant, cafe and bar managers, along with small business owners, are turning to talent apps to supply them with workers at short notice.
"Apps provide the flexibility for small business owners to attract talent within their industry or sector quickly and cost effectively," Haste says. "Workers today move employment often and quickly, and the workforce is much more diverse than permanent full-time or part-time employees – there are many types of employment and labour out in the market in a rising gig economy."
Enter the entrepreneurs
It's not just employers who are making use of this new landscape. Australian entrepreneurs have jumped at the chance to fill a niche that traditional temping agencies simply cannot cater for or have overlooked.
Platforms such as Squaddle, dubbed "Uber for hospitality", and Found Careers, known as "Tinder for jobs", have entered the market to disrupt the recruitment sector.
Most apps have boiled down hiring temporary staff to a few steps: post a gig; sift through candidates; select a contractor. All accessible on a smartphone, these apps are perfect for managers on the run. They can also minimise onerous paperwork, with some apps even processing payments and invoicing.
Impress the employee
The race to provide a superior short-notice hiring app for time-pressed business owners is competitive, Haste says.
"Many employers try to give their employees a consumer-grade experience, much like they experience in their personal lives – on demand, intuitive, graphic and simple," he says. "There are apps for the whole employee lifecycle – recruitment, onboarding, engagement, career development and exit. Employees won't put up with the poor functionality of the old systems anymore."
Overcoming obstacles
This new niche is still finding its feet so employers and workers may have to try different platforms before they find the one that's right for them.
"The challenges include adoption by job seekers and employers and competition from other channels, as well as labour-market regulation," Haste says. "No doubt there will be massive consolidation once employees decide to advocate for an employee experience like they get in their personal lives."