Change is not in the air when it comes to climate policy

The Morrison Government has staked its environmental reputation on a $2 billion boost to Climate Solutions Fund.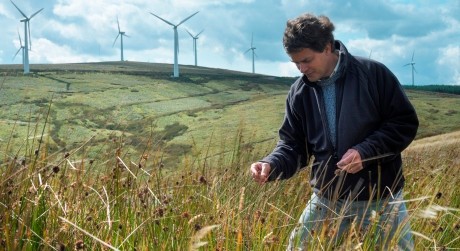 The fund, announced earlier this year, is the centrepiece of the Coalition's $3.5 billion climate and energy program, which also includes a previously announced $1.4 billion injection for the Snowy Hydro 2.0 expansion and $56 million for the "Battery of the Nation" and Marinus Link projects in Tasmania.
Helga Birgden, Mercer's Global Business Leader for Responsible Investment, says the government's climate package falls well short of what is needed, which is a comprehensive, economy-wide approach to climate change to achieve necessary carbon reductions.
"The Climate Solutions Fund is important for funding carbon offsets but we know that the $2 billion is inadequate in the face of climate change risk," she says. "While large-scale pumped hydro is positive in that it's decarbonising electricity generation, it's avoiding the issue of integrating a carbon price in the market.
"The government's plan doesn't create a step change in approach or give institutional investors, business or industry the certainty needed to transition in an orderly way into the net zero economy to meet the Paris Agreement."
There were no major new measures addressing climate change in the Budget, but rivers and waterways will get $100 million towards practical steps to protect them and to promote recycling in the Federal Budget.
"(This) includes funding for environmental protection projects, threatened species, the restoration of coastal land and waterways, and waste recycling," Environment Minister Melissa Price says.
ALP plans could go further
Meanwhile Labor Opposition Leader Bill Shorten has announced a suite of initiatives to combat climate change, including an aim to reduce carbon emissions by 45% from 2005 levels by 2030. Labor plans to have 50% of all new car sales as electric vehicles by 2030 and will introduce greenhouse pollution controls for large emitters.
Birgden says the ALP's plans are "definitely right on target and going in the right direction with a more comprehensive national strategy, but the urgency and risk to investors and the economy means more needs to be done."
"Institutional investors, businesses and industry continue to show leadership on climate change but they need government to focus on setting the policy framework and putting a price on carbon to give them the confidence to adapt," Birgden says. "Investors want to work with government to tackle the issue of climate change.
"The cost to the nation from climate-related scenarios on infrastructure alone is enormous, so getting government to act now is terribly important."
Mercer is releasing its flagship report Investing in a Time of Climate Change –The Sequel next week which allows investors to assess the impact of climate change on investment returns. To ensure financial stability, investors need robust economy-wide policy from government.