Climate changes investment landscape

More than 700 institutions and 58,000 individual investors claim to have committed to removing nearly $5.5 trillion in fossil fuel-related investments from their portfolios.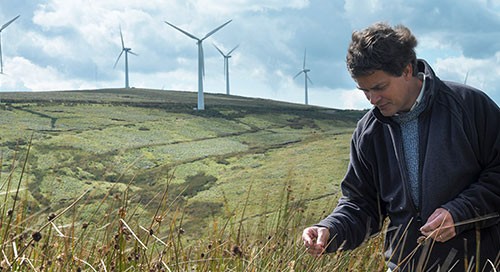 The Divest-Invest campaign – which calls on institutional investors to get out of fossil fuels and reinvest in climate solutions – has attracted high-profile signatories including the world's largest sovereign wealth fund — Norway Government Pension Fund Global – as well as a raft of churches, universities and cities on every continent.
Inspired by previous investor campaigns, like those against South African Apartheid in the 1980s and the tobacco industry in the 1990s and ongoing, the fossil fuel divestment movement began with Bill McKibben's 2012 call to arms in Rolling Stone and the U.S. university student-led 'Go Fossil Free' campaign.
It is now one of the most significant and fastest growing divestment campaigns in history, and the momentum for action continues to grow stronger and more vocal, raising the heat in boardrooms from Boston to Canberra.
Not just an ethical dilemma
Climate change is not just an ethical issue, but an economic one. The risks associated with investing in fossil fuels; particularly the risk that a swift transition to a low carbon economy could leave investors holding "stranded assets" is well researched within the industry.
For the world's governments to fulfil the terms of the Paris Agreement and honour pledges to cut carbon emissions to limit global warming to 2°C above preindustrial temperatures by the end of this century, close to 80% of global fossil fuel reserves would have to remain in the ground, making investments in them worthless – or "stranded".
Time is of the essence and significant, near-term change will result in market volatility. Investors who have considered and positioned for the risks and opportunities posed by increased action on climate change can expect to benefit.
Does divestment work?
Divestment has long been a controversial practice and there is strident debate in the investment industry around the merits of divesting from fossil fuels and investing in climate solutions.
Those who argue against it say divestment will have little financial impact on fossil fuel companies and previous divestment campaigns suggest they're right; but proponents say that doesn't really matter.
A 2013 study by Oxford University found that "even if the maximum possible capital was divested from fossil fuel companies, their share prices are unlikely to suffer precipitous declines".
Why? Because assets dumped by one investor are likely to find their way quickly into the portfolio of another investor who is less passionate about the issue; particularly if the shares can be picked up at a discount rate.
But Oxford's research showed divestment created indirect impacts by raising public awareness, influencing government policy and stigmatising target companies. The study concludes that "the outcome of stigmatisation poses the most far-reaching threat to fossil fuel companies".
The cost of divestment
While divestment is not the only option available to investors concerned with climate change risk – investors may prefer to stay invested in fossil fuel companies in order to engage with management and influence change – it need not have a negative impact long-term return expectations.
In fact, considering environmental, social and governance factors in investments can improve financial outcomes.
Our most recent research paper, Preparing Portfolios for Transformation, suggests both fossil fuel divestment and sustainable investment should be considered by investors to improve portfolio results during the economic transition needed to limit global temperature increases to 2˚C.
Climate change represents a potential risk for investors and efforts made to understand the potential impact on portfolios have relied on historical evidence. But climate change is unprecedented in history, as are the industrial and political shifts it is likely to provoke.
To provide investors with a means of assessing the potential future impact of climate change on their portfolios, Mercer has developed its TRIP climate change model. It allows investors to assess and respond to climate impacts at an asset class and sector level. Investors can effectively 'future- proof' their portfolios by using the model to run their portfolios through scenarios that produce investment outputs in the face of anticipated technology development and investment flows, resource availability, the impact of severe and chronic weather events and public policy change.
What's an investor to do?
Mercer's global Responsible Investment leader Helga Birgden says divestment is one – but not the only – response to climate change. In isolation it can be a blunt instrument." Birgden says investors should thoroughly assess the impacts on risk and return of fossil fuel divestment and also focus on the investment side.
"As Mercer's recent study Preparing Portfolios for Transformation shows, there can be a low carbon premium and it is possible to achieve returns using divestment and investment techniques in certain scenarios in well diversified portfolios," Birgden says. "The question is not to divest or not to divest but 'how can we future-proof our portfolios."
She says investors can use divestment to rid their portfolios of the most carbon intense holdings but should also undertake climate scenario modelling, implement portfolio tilts, invest into climate solutions, engage with companies, vote proxies and collaborate with other institutional investors to help create regulatory and fiduciary reform.
"Divestment is one of many actions investors can take," Birgden says. "It has symbolic value and for an increasing number of investors is a genuine if limited consideration. In the face of climate science and the time critical nature of climate change investing into a sustainable future is equally if not more compelling."