Australians' much vaunted love affair with property means residential bricks and mortar account for a huge portion of our overall wealth.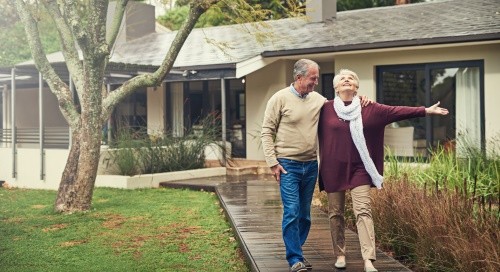 Home ownership is still a dream most Australians are pursuing; a little over two thirds of households own their own home – about 30% own it outright and 37% have a mortgage. According to the latest ATO data released in April 2018, some 2 million Australians also own one or more investment properties.
For older Australians, housing accounts for a big chunk of personal fortunes. The Australian Housing and Urban Research Institute says owner-occupied housing accounts for about 40% of net worth for both pre-retirees (aged 55-64) and retirees (aged 65+).
In fact, while volatility has been a common feature of share markets, generations of Australians have never seen property dive. Instead, years of steady price growth, falling interest rates, loose lending practices and tax incentives like negative gearing have fuelled investor demand for residential property.
Property loses some of its shine
Five years of consistent growth means many have done well out of property, but according to the Corelogic Home Property Value Index, home prices fell 4.8% across the nation over the past year. Sydney was particularly hard hit, down 8.9% and prices in Melbourne slipped 7.0%. Most experts are tipping further falls in 2019.
With tighter lending standards, policy threats to negative gearing and capital gains tax, official interest rates already at record lows, housing is suddenly a less attractive prospect.
CoreLogic Director of Research Tim Lawless says a significant number of Australians who are over-leveraged, or recently bought into the market, may be at risk of defaulting on home loans.
Lawless says those who borrowed on interest-only terms will now be facing a sharp rise in repayment costs as they are forced to start paying off the principal.
He says most borrowers have built up "some level of buffer" in their mortgage, but about one third of borrowers have very little room to move if they need to increase their mortgage payments.
Big investment = big risks
Investing in property is a big decision, both financially and personally. It can be a great way to build lasting wealth and there may be opportunities, even in the current environment. But the property game is not for everyone and getting it wrong can be a financial and emotional catastrophe.
The great news is that you have access to a wealth of options to reach or maintain your financial goals. It's just not as simple as it used to be.
If you are concerned about what this all means to you, speak to a Mercer financial adviser today: call 1300 850 580.