Mercer Super a leader in Responsible Investment

Nine out of 10 Australians want their superannuation managed responsibly and ethically, recent research shows.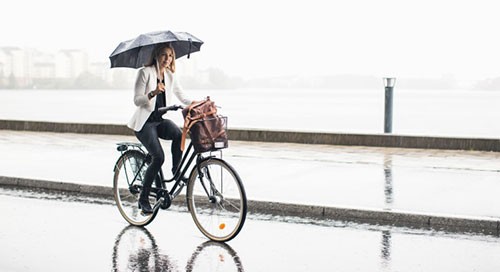 The nation-wide poll, commissioned by the Responsible Investment Association of Australia, shows Australians want to invest in a responsible super fund that considers environmental, social and governance issues in addition to financial returns.
"The vast majority want superannuation invested responsibly, such as through investing in companies that build clean energy infrastructure or avoiding investments that can harm communities such as weapons manufacturing," CEO Simon O'Connor says.
Mercer is a top performer
The association has recognised Mercer Super as a leader in Responsible Investment following a survey of Australia's largest super funds.
The Super Fund Responsible Investment Benchmark Report 2018, a survey of the nation's 53 largest funds, rated Mercer Super's approach to responsible investing as "comprehensive" – the highest possible ranking.
Mercer was one of only 13 funds to meet all of the association's 'five pillars' of responsible investment.
Helga Birgden, Mercers Global Business Leader for Responsible Investments, says responsible investing is about recognising the potential long-term impacts of environmental, social and corporate governance issues (ESG) and incorporating those risks into investment processes and decision making.
Our approach includes measuring the carbon footprint and modelling climate change impact for all portfolios and exercising "active ownership", including participation in public policy debate.
"It's about exercising active ownership through share voting as well as engaging with the companies we invest in and investment managers we invest through," Birgden says. "It's about recognising the long-term risks of environmental issues like climate change; something all investors need to acknowledge and manage right now.
"It's about a sustainable investment approach that can help achieve better long-term outcomes for all of us."
In 2018 Mercer divested tobacco and controversial weapons from all investments.
To learn more about our approach to responsible investing, check out our RI page.