We all have skin in the property game
Over the final three months of 2018 Australia's national residential property values suffered the largest single quarter price drop since the Global Financial Crisis.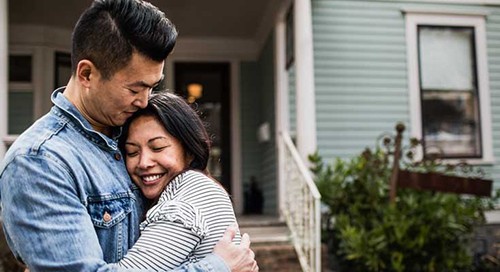 At year's end, national values were down 4.8%, driven by larger falls of 8.9% in Sydney and 7% in Melbourne. Prices are widely tipped to decline further in most regions over the coming year.
Whether or not you've got skin in the property game, falling house prices may have serious implications for the Australian economy. It affects us all.
Economic impact
The property downturn has bitten a serious chunk out of household wealth; the median value of a house in Sydney dropped by more than $100,000 over the past year while in Melbourne, median house values are down by about $75,000.
Households feel – and are – poorer than they were this time last year and as property prices continue to fall many households will feel the need to tighten their belts.
Given household spending makes up about 56% of all Australia's economic activity, there could be serious knock-on effects. That's something that has financial regulators worried.
The Reserve Bank of Australia (RBA) warned that falling house prices, together with slow wage growth and record high debt levels, could prompt a sharp reduction in household spending.
Hotels, cafes and restaurants as well as big ticket items like furniture and electronics are key retail sectors at risk from a decline in household consumption.
The car industry has already taken a hit with December sales were down 14.9% from the previous year.
"New vehicle sales results in 2018 reflect a challenging climate across the Australian economy including a slowing housing market [and] tightening of money lending," Federal Chamber of Automotive Industries chief executive Tony Weber says.
A perfect storm
House prices have been hit by a combination of factors. Investors are being held back by tighter lending rules, an enforced switch away from interest only loans and uncertainty about the future of negative gearing.
Older homeowners – particularly those looking to sell or borrow against their home – are concerned about the impending federal election and possible changes to capital gains tax. Those who have bought into the market recently have seen half the equity gained through their hard-saved 20% deposit wiped out.
As signs point to softer growth conditions for Australian property over the coming months, independent professional advice and careful consideration will be vital to anyone considering property as part of their financial plan.
Make time to discuss your investment decisions with a Mercer qualified strategic adviser today: Call 1300 850 580.