Top five Adviser tips on property

Australians' much vaunted love affair with property means residential bricks and mortar account for a huge portion of our overall wealth.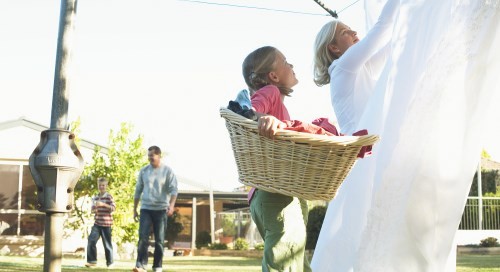 When you're making decisions about buying and selling there can be a lot of misunderstandings around property as an asset class. We've discussed with Mercer Financial Adviser, Julie Baldacchino, to understand her top five considerations when you're in the market.
1. There's nothing easy about bricks and mortar
Investing in property can seem like a no-brainer when it comes to growing personal wealth – what could be simpler than buying and renting out a house in a suburb you like? Especially when you compare to the bewildering complexity of superannuation and equity markets?
Baldacchino says it's not as simple as you may think.
"We have a conversation about property with nearly every client", Baldacchino says. "It's something you can touch and feel and seems to make sense, but property often has more emotional goals attached. Those goals are not necessarily aligned to what you want to achieve financially."
2. Property has more ups and downs than people realise
Baldacchino says property is often perceived as an easy-to-understand investment with low risk, void of the ups and downs of share markets.
"The share market is completely transparent; if demand spikes or if there's negative news, almost immediately the price will reflect that," she says. "But there's a lot of inbuilt volatility in property that doesn't get reported unless you've got extreme swings and events like we're seeing now.
"As an asset class, property is still volatile and you need to approach it with a long-term outlook. If you can afford to tie up that level of capital for 10 years or more, property may offer a great opportunity."
3. Quick access to cash
Baldacchino says liquidity – the ability to quickly turn an asset into cash – is an extremely important characteristic of any asset, particularly if it's used to fund retirement.
"Being able to adjust quickly to ongoing needs – unexpected bills, medical costs, aged care or an overseas holiday – is vital," she says. "You can't sell a single room to cover those needs and if you need to sell a house quickly, you tend to lose out."
4. Tax is certain - and changes
Right now there's a lot of talk about negative gearing, a strategy that involves running a property investment at a loss and deducting that loss from your other income. But Baldacchino says there are other, more effective ways of reducing your tax liability, especially in the years leading up to retirement.
"There are amazing opportunities to maximise your wealth and set yourself up to receive a tax-free income in retirement," Baldacchino says. "It's a critical stage to get some advice, because once you're retired and you're over 65 we're limited in what we can do."
She says potential investors also need to consider how a property is purchased; in their own name, via a self-managed super fund or through a company or family trust.
"Each of those options has implications for tax as well as how the property can be used. They are not simple decisions but specialist areas where advice can make a great difference."
5. What's your expertise?
Those with unique knowledge of the property market or skills in renovation design may be able to apply their expertise to investment decisions and take advantage of emerging opportunities, even in the current market.
"But even then, you have to balance the advantage of your expertise with your time," Baldacchino says. "Regardless of where you buy, you need more time to manage and if you don't have that time consider whether you have the capacity to outsource that management."
The advantage of advice
Baldacchino says the role of financial advisers is to focus clients on their goals; what they want to achieve long-term and what's their plan for next 10, 20 and 30 years.
"We need to answer that before we consider what the underlying investment needs are," she says. "Property may be a great way to achieve some of those goals but you've got to know where you're going before you decide how to get there."