Grandparents raising grandkids

Retired Australian grandparents spend an average $400 a month toward the cost of rearing their grandkids, recent research has shown.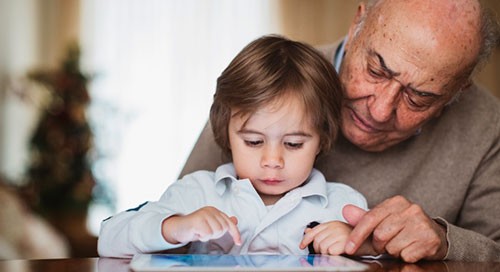 A May 2018 survey of 1,000 Australians aged 55-75 years, finds one-third of all grandparents contribute to the costs of raising their grandchildren, leaping to three-quarters among those who provide care on a daily basis.
The research, by Nickelodeon Australia, found retired grandparents are most generous with an average of $402.40 per month.
Kirsty Bloore, the company's Vice President of Research for Asia Pacific tells us, "40% of those surveyed say they make sacrifices to provide care for their grandchildren, 20% say it can be a financial burden and 10% say caregiving has impacted their original plans for retirement."
"Grandparents take their role and responsibilities in the family very seriously, particularly as more and more are caring for their grandchildren on a regular basis," Bloore says. "This is resulting in stronger bonds between grandparents and grandchildren, but it also has an impact on grandparents' time and money."
The bank of grandma and grandad
It's hardly surprising that many families are turning to the bank of grandma and grandad to help cover the rising cost of school fees.
Average Australian household spending on education has jumped by 44% in the past six years, the largest single increase in household spending since 2010, according to the latest Australian Bureau of Statistics figures show.
According to the Australian Scholarships Group (ASG) 2018 Planning for Education Index, the average cost of a full private education in metropolitan areas for a child born in 2018 runs to almost half a million dollars.
A recent survey of 500 families with children at private school showed grandparents are making a significant contribution to the cost of educating their grandkids. The research by Edstart, which provides loans for school tuition, found grandparents and members of the extended family contributed to private school fees in 7% of families.
Weighing up the cost
Richard Ebbs, Mercer Financial Advice Leader, says older Australians need to think about the impact on Age pensions, taxation and their standard of living in retirement before making the decision to help fund their grandkids' education.
"Depending on your situation and what you're comfortable with, there are many potential strategies to cover education costs," Ebbs says. "Each presents different value that needs careful consideration."
Ask your adviser
Professional financial advice before retirement can help ensure you choose the right approach to meet your family's needs. Book time to speak to your Mercer financial adviser, call 1300 850 580.