Turning 50 offers plenty of upside. Old pressures ease off, making room for new adventures. Here are five ways to enjoy your sixth decade.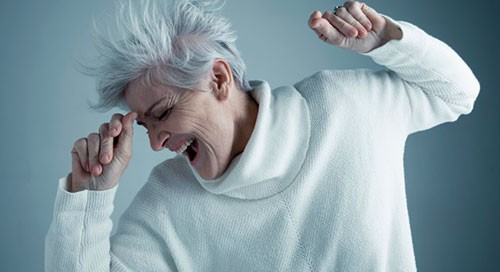 Turning 50 is often a prompt for people to step forward and start to do what they really want to do.
Some people would rather not think about the big 5-0. But once you do, you may realise it's an opportune time to examine your life and map out what you want for your future.
Social researcher Mark McCrindle says the 50-plus life stage has been redefined in an era where people are living longer. Much more is possible, he says, so it's a great time to reinvent yourself.
"It's the last big resolution life stage, where you finally decide you're going to do this or stop that or try this out," he says.

What do you want from life?
Kids are often the focus leading up to your 50s, but as they become more independent, it's time to change your priorities. You may feel a bit lost when empty-nest syndrome hits, but the middle years are also a time when we have more clarity about life.
"You know what works and what doesn't, so often people hit their 50s and do a spring clean," McCrindle says. "So people can step forward and start to do what they really want to do."
This includes "rightsizing" the home, as well as dropping unwanted activities or memberships while picking up desirable skills or hobbies.
Know what you want
Making the most of your life can mean loosening the shackles of parenting and ticking off some of the goals you've had to put on the back burner, McCrindle says. Start by creating a "bucket list" of things you want to do before it's too late, including travel or trying something new.
"At this age, you've got what you didn't have when you were younger – money, time and independence," he says. "[Hopefully] you've also still got your health and energy."
Your career path
Rather than planning retirement in their 50s, people often consider new career options. Forging a new career path is entirely possible for the over-50s, McCrindle says.
"In the past, around this age people would ease out of full-time roles and start to finalise any mortgage on their home," McCrindle says. "Now we're seeing people take on debt and maybe start a business, we're seeing people move out of job security and start retraining with new opportunities for a career change, and they're still energetic and on the go.
"Being able to reinvent yourself by upskilling and moving into another career is far more of an option today than it was a generation ago. And starting a business in this entrepreneurial era is far more possible."
Your relationships
Life after 50 is a great time to start seeking new friendships. Meet people by taking up new hobbies or by getting involved in the community, including through volunteering. It's also time to think about your significant other, as ultra-busy lives can cloud a long-term relationship. Plan to spend some quality time together.
Life and business coach Lorraine Pirihi of Relaunch Your Life says although you may be revelling in having a quiet home free of the kids, it's also a time to cultivate a new relationship with your adult children.
Your health
Making the most of your new life stage isn't all about letting loose, however. Nutrition, health and exercise need to be a priority if you want to hold on to the freedom you're now enjoying.
"You need to invest time, energy and money into being fit and healthy," Pirihi says. "Don't wait until you get sick."
Get enough sleep and exercise, drink plenty of water and eat a healthy diet, she says, and make use of the health services available to you.
The next phase of life doesn't have to be a chore. With a little planning, research and creativity, you'll be able to squeeze the most out of it – and you might just find it's the best decade you've ever had.