Men STOPping Violence Against Women

Australia's biggest domestic violence prevention charity White Ribbon has created 'tool kits' designed to help men do more to prevent violence against women.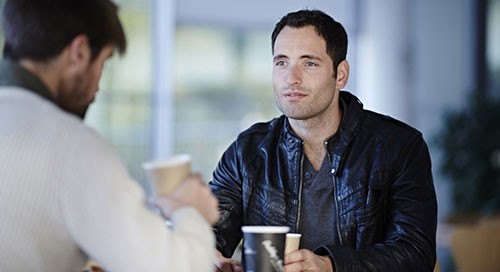 The STOP Kits include information on how to spot the signs, offer support and create change to prevent violence, including comments and conversation starters men can use to talk to their mates and call out peers for sexist behaviour.
White Ribbon CEO, Libby Davies says on average, one woman is killed every week in Australia by domestic violence, so these are conversations could be lifesaving.
"This statistic is horrifying and we have to work together to challenge attitudes and behaviours to prevent all violence against women," Davies says. "It is critical that all men understand that they are individually responsible for starting important conversations and act to raise awareness with their peers.
"White Ribbon Day is an opportunity for Australian men to pledge their determination to act in all instances where disrespect and violence against women occurs."
Now in its 27th year, White Ribbon Day is the most well-known bystander campaign to prevent men's disrespectful behaviour and all violence against women in Australia.
Saturday 25 November marks International Day for the Elimination of Violence Against Women, also known as White Ribbon Day.