Our superannuation and welfare systems disadvantage women, in particular causing far too many female retirees who do not own property to live below the poverty line.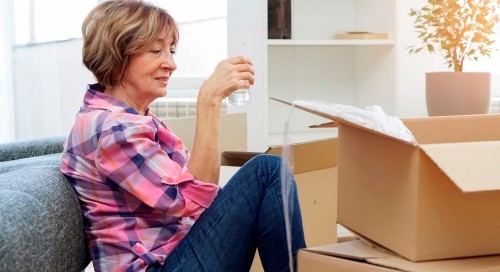 It's a sobering – and largely unknown – statistic: in Australia, 60% of singles aged 65 and over who rent in the private market grapple with high levels of financial stress and unhealthy conditions. They live well below the poverty line.
Will Burkitt, Post Retirement Innovation Leader at Mercer, says most of this group are women who, on average, live longer than men and have less wealth saved than men.
Burkitt says single female private renters are projected to have the lowest levels of retirement income, with only 23% expected to achieve the Association of Superannuation Funds of Australia's modest level of living, compared to 95% of homeowner couples.
"This group of Australian retirees is also likely to have lower levels of superannuation savings and rely on the aged pension, which is simply not enough to cover the cost of rent and the most basic of needs," Burkitt says. "There's an implied assumption within our retirement and social security system that retirees are home owners, which clearly is very influential on an individual's ability to live above – or below - the poverty line.
"While three-quarters of Australian pensioners do own their own home, nearly a quarter do not."
The solutions
One way to ease the pressure on older single women who rent in the private market is to help them save more during their working lives. Burkitt says solutions include reducing the gender pay gap and/or some form of government super contribution for women who take time out of the workforce to care for children or loved ones.
He says retired women who qualify for the age pension and do not own a home are also likely to qualify for Commonwealth Rent Assistance, a program designed to help ensure Australian's do not live below the poverty line.
But Rent Assistance payments are adjusted in line with the CPI (consumer price index) and private rental prices have risen much faster than CPI over the past decade.
"CPI has increased for all groups over the past decade by 31% whereas the rent index has increased by 54%," Burkitt says. "Rent Assistance is one policy measure that can be adjusted right now to help reduce the level of poverty for older, single renters."
A call to action
Burkitt believes public opinion could encourage the government to move on the Commonwealth Rent Assistance issue.
"It's not a big burden on the Federal Budget, but it would have a considerable impact on this severely disadvantaged group of Australian women," he says. "It's something we should all be advocating for."
Mercer Financial Advice
Mercer financial advisers can help you build a solid retirement plan. Talk to your local advisor now. Mercer Financial Advice has seven offices across Australia – Melbourne, Glen Waverley, Sydney, Paramatta, Brisbane, Adelaide and Perth.