The best time to buy 5 big-ticket items

Big-ticket items come with equally big price tags. But by understanding the market cycles and knowing when to splash your cash, you can also save big bucks. Here's a rundown of the best times to buy life's most expensive items.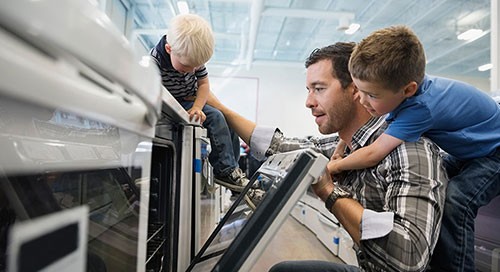 Car
That shiny new car you covet will lose about 10 per cent of its value the minute you drive it out of the yard. So it's important to get the best possible deal. End of financial year (EOFY) sales are traditionally a bonanza for dealerships, but the beginning and end of the calendar year are the best times for buyers to pick up a new set of wheels. This is when dealerships are eager to shift older vehicles to make way for the latest models fresh off the production line. The last days of each month and quarter are also good for bargain hunters as this is when sales staff are keen to reach their targets.
House
It's the golden rule of real estate: spring is boom time. But not necessarily if you're a buyer looking for the best price. Spring brings more choice as plenty of properties flood the market, but with them comes greater buyer competition, driving prices up. House hunt in winter and there will be fewer properties to choose from but not as many rival buyers, which may mean you can negotiate a better price and terms. In a 2015 joint study (subscription required) analysing 20 years of sales figures, researchers at Swinburne and Monash universities (Melbourne) and Griffith University (Queensland) found that when you buy affects how much you pay, with prices varying by as much as 13 per cent. The best and worst months to buy differed greatly between capital cities, so do your research for where you want to live.
Furniture
It's December and you're getting festive, the house looks joyous and welcoming, but that old dining table is dragging your Christmas spirit down. While it might be nice to have a stylish new one to show off the roast turkey, don't do it. Boxing Day will herald a discounting frenzy as furniture is reduced, sometimes by up to 50 per cent, to make way for new designs. August is also a good time to update your decor ahead of an influx of new-season stock.
Whitegoods
Like your dining table, if your dishwasher can hang in there for week or two after Christmas, you'll be richer for it. Whitegoods enjoy the same post-Christmas discounting cycles as furniture, as retailers rush to clear their showrooms. Always buy on the weekend, when discounting peaks to entice shoppers – and offer to pay cash for an extra slice off the price. EOFY clearances are also good for nabbing a bargain.
Technology
Your laptop has begun a mournful death rattle, but it's best to wait until after Christmas to buy a new one, right? Wrong. Unlike other consumer goods, tech gear hits its price sweet spot in spring. As the roses start to bloom, retailers begin discounting products to make way for new gadgets and gizmos in the lead-up to Christmas. EOFY is also a good time to buy tech, with retailers clearing stock and competition gets fierce as businesses rush to write off big purchases before the June 30 deadline.
So while it's not an exact science, resisting the urge to impulse splurge on your big purchases can mean you save big. Meaning you've got more in your pocket for that treat you always knew you deserved.