Troubled times, buoyant shares



Policymakers and investors fretted about the state of the economy for much of 2019, but equity markets continued to perform strongly.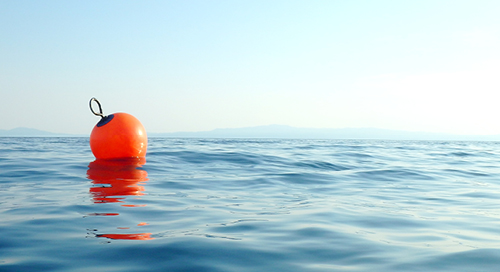 In December 2018 the United States and China agreed to defer tariff increases and exercise a temporary trade-war truce, giving economists hope that the faltering global economy would rev up again in 2019. But those expectations were quickly dashed as it became apparent that US President Donald Trump intended to fight his war until the bitter end.

In May, Trump announced that previous tariffs of 10% on US$200 billion worth of Chinese goods would be raised to 25%, prompting a retaliation, with China increasing tariffs on US$60 billion worth of American goods.
The trade war weighed on both American and Chinese growth as 2019 progressed, and other international economies – including Australia's – soon began to struggle, too.
"The big theme of the past year has been this slowdown in global growth, which, in more recent quarters, has become increasingly synchronised," says Simon Calder, a principal at Mercer Investments. "The escalation in trade tensions between China and the US has been a large factor behind that downturn."
Trump's willingness to undermine the post-WWII rules-based global trading order generated considerable uncertainty in the manufacturing sector and, as the year progressed, it filtered across the broader international business community. Uncertainty in the Eurozone, largely tied to Brexit and a wobbly German economy, compounded fears of an impending global crash.
"All this uncertainty led to a capital strike against investing in new manufacturing capacity, particularly cross-border capacity."
And while the 2019 slowdown has been largely confined to manufacturing, economists expressed growing concern from mid-year onwards that services sector activity and consumer spending could also take a dive.
"There are certainly concerns that if this downturn in manufacturing investment continues to deepen, those hitherto resilient sectors might come under pressure," says Calder.
Global recession fears get tongues wagging
Talk of a global recession reached fever pitch in June and July in the wake of a collapse in bond yields. Notably, long- term US bond interest rates fell lower than short-term rates – known as an inverted yield curve – which signalled, in simple terms, that investors were worried about the future.
In Australia, bond yields also fell to historic lows. Meanwhile, worsening Australian GDP figures and a weakening Aussie dollar had many market watchers bracing themselves for what could have been the first Australian recession in nearly three decades.
As GDP growth slowed in the United States, and downside risks appeared to be building, the Federal Reserve cut rates twice. Here in Australia, the Reserve Bank slashed rates three times – in June, July and September –  to historic lows, and many other developed and emerging nations around the world made similar moves.
This action helped brighten sentiment, and by October 2019 a majority of economists were no longer predicting a global recession.
"There is now this narrative emerging that, rather than big risks of recession, a lot of developed economies might be increasingly facing long periods of economic stagnation."
Aussies are punching above their weight
Despite the struggles both at home and abroad, Australian shares performed strongly. Over the calendar year to 22nd October, the ASX 200 delivered a total return of 21.4%, making it one of the best-performing equity markets in the world, ahead of the S&P 500 (20.4%).
As Calder explains, the troubles elsewhere in the Australian economy actually helped support the share market.
"Strong performance is largely due to the aggressive rate cuts, the collapse in bond yields and the fact that the Australian market offers a relatively high dividend yield of around 4%," says Calder. "Opportunities to make money have become very limited, so that high dividend yield has really been a source of support.
"Those high yielding defensive sectors, property trusts and the like, have performed particularly strongly. Cyclical stocks and value stocks have underperformed by contrast."
Interested to know how markets could be impacting your investment strategy? Call Mercer Financial Advice on 1300 850 580.