The ups and downs of property



The past 12 months in residential real estate has had its ups and downs. So where to next?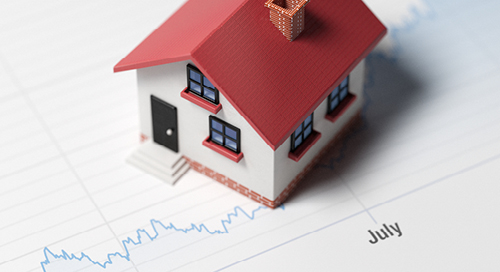 Without doubt the topic of house prices pops up at dinner tables, backyards, cafés and sports grounds all around Australia.

Our obsession with house price movements and creating our dream home is part of the national psyche. And it's easy to see why.
Australians collectively understand 'bricks and mortar' investing because many of us are home-owners, the asset is tangible and residential property has delivered years of consistent growth.
Plus, a steady diet of home renovation shows and news announcing industry developments and house price movements are feeding our insatiable appetite for all things real estate.
So with this in mind, we've prepared a snapshot of how the market has performed over the last year, to help kick-start your next property conversation.
Things are looking up
The Australian property market has experienced a turbulent 12 months, coming through a downturn and into recovery, with activity and national housing prices now rising.
The most recent downturn saw national dwelling values fall by more than 8% from the market peak in October 2017, but prices started to rise again in August this year with a 0.8% increase over the month, according to CoreLogic data.
Since then the recovery has gathered momentum, with September data showing national values had risen by a cumulative 1.7%.
CoreLogic says the housing market recovery appears "in full swing" across Sydney and Melbourne, seeing these cities rebound with price growth of 3.5% and 3.4% over the quarter to September.
The remaining capital city and regional areas are showing mixed results. Price increases were recorded by Canberra (1.4%), Brisbane (0.5%) and Hobart (0.4%) over the quarter, while Adelaide, Perth and Darwin recorded falls.
Mercer Investments principal Simon Calder believes there are signs Australia's struggling property market is rebounding with investors taking advantage of the historically low rates and a relaxation in lending standards.
"The rate cuts seem to have been reasonably effective in putting a floor under property prices. There's been a nice bounce in auction clearance rates in both Sydney and Melbourne but with low stock levels it will be interesting to see how clearance rates hold up throughout the Spring auction period."
Election nerves drove the downturn
From the end of 2018 and through most of the first half of 2019 the property market was characterised by uncertainty and inactivity, largely due to the federal election in May.
This was heightened by the threat of changes to negative gearing, capital gains tax and even franking credits in the event of the ALP gaining power, which had been considered a foregone conclusion.
The Banking Royal Commission, which delivered its recommendations in February, also hampered activity levels due to a lack of confidence in lending and lack of credit availability, with a tightening of lending restrictions directed by the Australian Prudential Regulation Authority.
REA Group Chief Economist Nerida Conisbee says there were fewer searches on realestate.com.au over the first half of the year, but there was still activity.
"Property is never the same everywhere," she says. "We were continuing to see a very high level of searches in Hobart over that time, which flowed through to pricing."
CoreLogic data shows Hobart recorded the biggest growth in dwelling values over the past year, recording a rise of 2.5% and over five years, a rise of 38.2%.
A recovery not a boom
Following the surprise re-election of the Coalition on 18 May, the market has steadily picked up pace.
Confidence is returning and lending restrictions have started to ease, with the most recent Australian Bureau of Statistics data showing the value of housing finance approvals rose 5.1% in July – the largest monthly increase in seasonally adjusted terms, since March 2015.
 The RBA has reduced the cash rate by a total of 0.75%, with many lenders passing on partial rate reductions. Tax cuts have also fuelled confidence.
While there are "green shoots" in the market, Property Investment Professionals of Australia (PIPA) Chairman Peter Koulizos believes caution should be exercised.
"I think the next 12 months will be better than the last 12 months but don't look for anything spectacular," he says.
"Unless we tackle the underlying structural issue of underemployment, which is one of the keys to consumer confidence, we will continue to bump along the bottom."
Mercer financial advice
Interested to know more about property investment? Call Mercer Financial Advice today on 1300 850 580.