Old enemies can sometimes become great bedfellows and there are few better examples than the ties between Australia and Japan.

The political courage and foresight of Australia and Japan's post-WWII leaders, who put the bitterness of conflict behind them to build trade ties, forged one of the world's great bilateral relationships.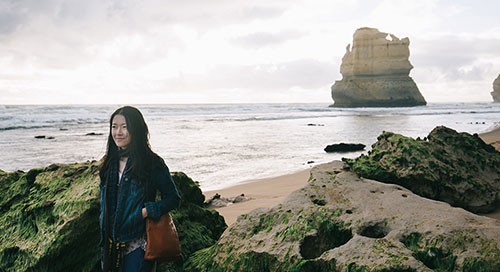 It's a little over 60 years since Robert Menzies and then Japanese Prime Minister Nobusuke Kishi signed the Japan-Australia commerce agreement. The deal was struck just two years after the end of WWII.
Tim Harcourt, the J W Nevile Fellow in Economics at UNSW Business School, says that agreement enabled Australia to "break free from the 'tyranny of distance' [and] embrace our geographical position in the world."
Harcourt says Japan played a crucial role in developing Australia's export potential and allowing further deals with Hong Kong, Singapore, South Korea, Taiwan, the Association of Southeast Asian Nations (ASEAN) and now the emerging giants of China and India.
"Back in 1957, with the memory of the Pacific war still in everyone's mind, and with Cold War tensions afoot, it took great courage to negotiate the deal," Harcourt says. "As it turned out, they also showed great foresight given Japan's subsequent economic development."
Harcourt says the deal was "truly transformational", leading to the removal of a ban on iron ore export and opening up the opportunity for Pilbara iron ore to supply Japanese steel mills.
"Some of those reserves came back in the form of consumer goods like cars and electronic goods, priced within the reach of Australians for the very first time," Harcourt says.
New agreement finds favour
Australia's Minister for Trade, Tourism and Investment, Steven Ciobo, says many of Australia's largest export industries – including iron ore, coal and liquefied natural gas – were founded through Japanese investment.
And waves of Japanese tourists in the 1980s also underpinned the development of Australia's tourism industry.
But Australian exporters still faced challenges in Japanese markets due to high tariffs on agricultural imports and a complicated regulatory framework.
Now there's a new agreement – the Japan-Australia Economic Partnership Agreement – came into force in January 2015.
"This represents an extraordinary opportunity to take our relationship into new and profitable areas."
-Minister for Trade, Tourism and Investment, Steven Ciobo
Described by the Department of Foreign Affairs and Trade (DFAT), as by far the most liberalising trade agreement Japan has ever concluded, it has eliminated tariffs on more than 3400 Australian product lines.
It gives Australian exporters a first-mover advantage and future-proofs exports against future trade deals Australia's competitors are seeking with Japan.
"Our honey exports have doubled," Ciobo says. "Our beef exports have increased almost 25 per cent to almost $1.1 billion. And exports of our bottled wine have increased by 13 per cent to over $35 million."
The agreement has also delivered significant gains for Japanese exporters.
Japanese passenger motor vehicle exports to Australia have jumped by more than 17 per cent while engineering equipment and optical goods are up by more than 40 per cent.
Similar aspirations
Looking ahead, Ciobo sees plenty of opportunity for cooperation in areas such as blockchain, digital commerce, emerging life sciences and agricultural technology
"Japan is looking to use its supply-chain capability, skills and technology to access the growing middle-class markets of Asia," he says. "Australia, for its part, is looking to develop its sparsely populated north, a region that offers great potential for new agri-food production in a pristine environment, close to those growth markets.
"There is a definite synergy between the agricultural aspirations of our two countries [and] in my mind this represents an extraordinary opportunity to take our relationship into new and profitable areas."
Trump takes a toll
Professor Peter Drysdale, head of the East Asian Bureau of Economic Research and East Asia Forum at the Australian National University's Crawford School of Public Policy, expects the strong appetite among Japanese corporations for investment in Australia to continue driving the economic relationship.
But he cautions that recent political upheavals in Japan and globally present some near-term complications.
"[Japanese Prime Minister] Shinzō Abe is a sure pair of hands internationally, but he's no longer secure at home and that's a potential problem," Drysdale says. "The biggest risk to Japan is the unpredictability of the Trump administration, which Japan has to manage at the frontline, on North Korea and the region."
Australian Foreign Affairs Minister Julie Bishop says Japan has become Australia's closest security partner in East Asia.
"Together, we face many challenges as we look forward: the behaviour of North Korea and the threat it poses; managing maritime disputes peacefully and in accordance with international law; and the need to remake the case for open markets and continued reform, to name just three," Bishop said.