Coronavirus: Take the long view

Markets have fallen sharply but long-term investors can ride out the storm.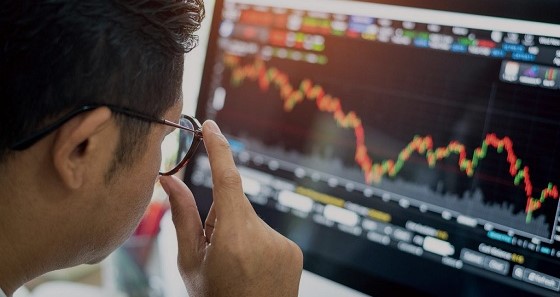 The impact of the coronavirus on the Australian share market has been dramatic: in the past two weeks, the ASX 200 has lost all the gains it made in the first two months of the year.
But the impact on super balances is likely to be much less than the fall in share markets.
Mercer Investments Market Analyst Yaying Dong says Mercer portfolios are constructed using a wide range of diversifying strategies and underlying asset classes. That includes asset classes unaffected by share-price movements, such as infrastructure and private equity.
And despite the obvious impact on local and global markets, Dong says long-term investors, including super fund members should be in no hurry to sell shares.
"Usually with these types of events, we do see a fairly significant short-term impact, but the medium-term impact is much more manageable," he says. "We are continuing to monitor the coronavirus situation closely and will adjust our investment strategy and asset allocation accordingly," he says.
Before the storm
Dong says the decline on Australian and global markets began quite suddenly on 21 February.
"That was the day that the coronavirus seemed to morph from a China-centric issue to a global one," Dong says. "Investors began trading out of riskier assets and trading into safe-haven assets: a combination of cash, bonds and gold."
In little more than a week, the ASX 200 shed more than 10% of its value and analysts believe there are more losses to come.
But before news of the coronavirus spooked investors, Australian and overseas share markets were going strong, with low interest rates here and abroad making shares seem more attractive than cash.
Dong says the underlying situation remains the same. In fact, the Reserve Bank of Australia recently cut rates by a further 25 basis points to a new historic low and most local analysts believe it will cut rates yet again by mid-2020.
Meanwhile, most market watchers believe the US Federal Reserve will cut rates at its March meeting.
"The US Federal Reserve, the Reserve Bank of Australia and many others remain fairly firm on their intention to hold interest rates or ease them further," Dong says
Another positive for global markets is the recent improvement in trade relations between the US and China.
Although China has shuttered much of its manufacturing industry in the past month in an effort to contain the coronavirus, the presence of a new US-China deal should help trade activity rebound sharply when China opens for business again, in turn boosting manufacturing shares.
"Going into January this year, the phase-one trade deal and its various components were signed and finalised and are now on a path to being implemented," Dong says.
Playing the long game
Dong concedes the short-term impact of the coronavirus on Australia's broader economy may be "ugly".
"The impact for Australian GDP is going to be fairly significant," he says. "There's a fairly strong correlation between Chinese growth and Australian growth, mainly due to trade."
Dong predicts that year-on-year GDP growth in China may fall from 6% to 4% in the first quarter, which would in turn drag on Australia's already-sluggish GDP.
"We are also seeing a fairly strong impact on our service sector," he says. "Tourism's contribution to our GDP is fairly high, at around 6%, and it's been rising over the past few years. And, when we look at short-term tourist arrivals, 20% of those are from greater China."
But Dong points out that the share market and the broader economy do not always move in tandem. In 2019, for example, Australian GDP was very weak, but shares performed strongly over the year.
Your risk profile and attitude are fundamental to any strategy Mercer Financial Advisers provide. If you're considering taking any action related to this situation, you're welcome to book some time with a Mercer Financial Adviser on 1300 850 580.