The dividend imputation debate

With a Federal Election due in 2019 it's not only government announcements that warrant investors' attention. A fiery debate about 'dividend imputation', which hit headlines in the weeks leading up to the May budget, has left many of Australians scratching their heads.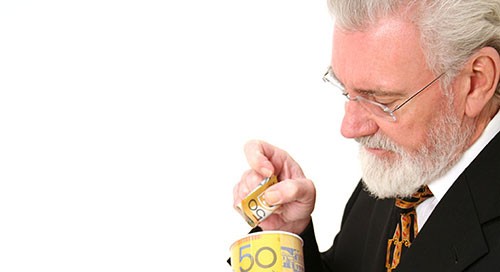 Federal Labor's plan to scrap dividend imputation cash refunds has been vigorously described as a "brutal tax grab" on retirees and a crackdown on a "tax loophole for millionaires".
Labor leader Bill Shorten says full and part-pensioners, as well as others who receive government allowances, will be exempt from the proposed changes; nevertheless the policy would likely have a significant impact on people who pay little or no tax.
What is dividend imputation?
Dividend imputation was introduced by the Hawke/Keating Government in 1987 to stop double taxation on company profits. The scheme gives shareholders a credit for the 30 per cent company tax paid before dividends are distributed. Dividends on shares with imputation credits are called 'franked dividends'.
The system was made more generous in July 2000 when the Howard/Costello Government allowed excess franking credits to be paid as a cash refund. Grattan Institute economist Danielle Wood says the rationale behind the more generous scheme was to ensure low-income earners were treated fairly.
"If you believe that everyone should pay tax on company profit distributions at their marginal rate of tax," Wood says, "then you need to provide the refund for people with low incomes."
How it works
Say an Australian company makes pre-tax earnings of $1 per share. It pays tax at the company rate of 30%, or 30 cents a share, and returns the remaining 70 cents to shareholders as a franked dividend.
The level of benefit you receive depends on your personal marginal income tax rate.
High marginal tax rate
If you pay tax at the top rate of 47% and own 100 shares in the company, the total amount of tax you owe on the company's earnings is $47. The company has already paid $30 in tax on your 100 shares, so you only owe another $17. The total amount of after-tax income you'll receive from your shares is $53.
Nothing would change for you under the ALP proposal.
Low marginal tax rate
If your marginal tax rate is at the lower end of the scale, just 21%, and you also own 100 shares, the outcome is quite different. The total amount of tax you owe on the company's earnings is $21. Since the company has already paid $30, you'll receive a refund of $9. Your total after-tax income from your 100 shares is $79.
Under the ALP proposal you would lose that extra $9, unless you're considered exempt.
Paying no tax
Many retirees or people who earn below the annual tax-free threshold of $18,200 pay no tax at all on their fully franked shares. If you own 100 shares in the same company and your only income is from a self-managed super fund in tax-free pension phase, you would receive a $70 dividend from the company. Because you pay no tax, you also receive a full refund of $30.
Under the ALP proposal, you would lose this $30.
What is Labor proposing?
Labor wants to abolish cash refunds for unused franking credits, effectively restoring the original tax treatment of dividends.
Shareholders who pay no tax would not be able to claim the 30% share of company tax paid on their dividend. And low-income earners would no longer get a proportion of their taxed dividend back, unless they're considered exempt.
Labor argues that more than 92% of taxpayers receive no cash refund for excess imputation credits and won't be affected at all. They also say cashed-up self-managed super funds (SMSFs) are "a major beneficiary of this practice". According to Labor, 50% of the benefit goes to the top 10 per cent of SMSF balances – with some funds receiving cash refunds of more than $2.5 million a year.
Labor says ending cash refunds will save $59 billion over the next decade and help bring the budget back to surplus. When franking credit refunds were introduced the economic landscape was very different.
"The primary difference is that superannuation in retirement is now tax-free, so we now have a large and growing group of older Australians with quite high levels of wealth that have low taxable incomes," Wood says. "When they first introduced refunds in 2000, the cost to the bottom line was about $500 million a year; today it's about $5 billion and it's estimated to go up to $8 billion in a few years' time."
Who will Labor's plan impact?
Gordon Mackenzie, senior lecturer at the University of NSW's School of Taxation and Business Law says retirees with SMSFs will be hardest hit.
"The outcome is that SMSFs will be less attractive for tax purposes because they will be denied a refund," Mackenzie says. "But if you've pooled your money in a big super fund with 'taxable people' in it then you can still get the benefits of the imputation credits. So it has created a distortion in the way that super funds are taxed."