Generation X is the least "financially fit generation" in Australia, according to recent research.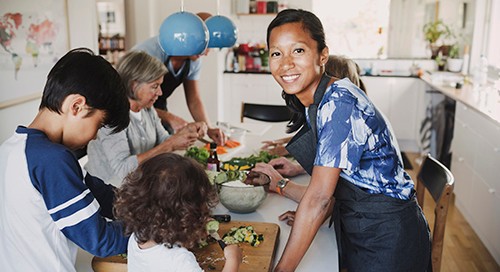 The 2016 Financial Fitness of Australian Workers report, based on a survey of more than 1500 workers, found about one third of Australians aged 37-51 are unable to meet their regular payments, have limited or no insurance and no financial plan.
According to the Newgate Research paper, commissioned by fintech start-up Map My Plan, 60% of Australian workers worry they'll need to rely on the pension when they retire. Gen X is "particularly concerned about their future retirement deadline" with only 24% believing they'll have enough money for a comfortable retirement.
They're also more likely to feel "trapped" with little choice over what they do with their lives.
"They are more concerned (than younger and older generations) that they will be unable to retire when they want to," the report states. "They are also less likely to believe they could afford to leave their job if they wanted to."
Meanwhile the latest ME Household Financial Comfort Report – a survey 1500 households across Australia designed to measure perceptions of financial comfort – found Gen X' reported the lowest household financial comfort of any generation.
A plan is the answer
Just over half of those with a comprehensive financial plan – and almost half of those currently using a financial planner – said yes, they could afford to leave their job if they wanted to.
And yet , a report by the Financial Planning Association and social research group McCrindle – Dare to Dream – found one in four Australians have no financial roadmap at all, while two in five have only made vague plans.
Financial Planning Association CEO Dante De Gori says one of the major concerns raised in the McCrindle report was that 63% of Australians – from all generations – "don't have a plan to do something about their dreams."
"Financial planning is about so much more than solving money problems; it is about identifying your life goals, hopes and dreams and putting in place a financial plan to get you there," De Gori says. "Like having a personal trainer, the accountability and structure can make the difference between a dream, and a dream that becomes reality."
Dreams
More than half of Gen Xers dream about their future at least a few times a week and most say their biggest life goal is a financial one. Their top five financial dreams are
1. Set myself up financially for retirement (37%)
2. Become financially independent (27%)
3. Retire early (23%)
4. Buy my first home / Buy my first investment property (19%)
5. Travel overseas (19%)
Fears and focus
He says Gen X's main financial focus is "setting themselves up for retirement"; but again, more than half fear they won't have enough money to retire, compared with just 31% of Gen Y and 40% of Baby Boomers.
Gen Xers are also more worried than other generations about the possibility of another Global Financial Crises and many Australians regret not having saved or invested more, earlier.
De Gori says the GFC was "etched into our decision-making" and still one of our biggest fears.
"External factors are the aspects of our lives we have the least control over and some of the key historical events in the last several decades are still affecting our financial outlook," De Gori says. "If we could face our financial fears, and consciously build a plan, perhaps less of us would look back on life with regret, and more would look back with gratitude about the good decisions we made along the way."
If you'd like to speak to a Mercer financial adviser call 1300 850 580 or book an appointment online.