Generational hopes for financial freedom

Australians dream of financial independence, a secure retirement, overseas travel and the freedom to use our time and money as we please. But few of us have a practical plan to achieve the life we dream about.

Research by the Financial Planning Association and social research group McCrindle found nearly half of us daydream about our future at least once a week – and much of that musing has to do with money.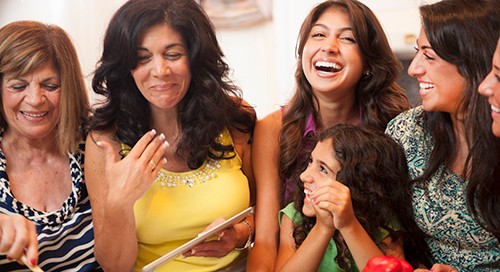 Generational hopes
According to the report – Dare to Dream, research into Australia's financial hopes and fears – travel is a major goal for Baby Boomers, Gen-X and Gen-Y alike with two in five stating they would spend their time travelling and seeing the world if they had no limitations.

"Increasingly, Australians dream of having more time to see places they have never seen before and experiencing other cultures," the report says. "Travel is no less a goal for the Baby Boomers than it is for Generation Y."

- Gen Y 22-36 year olds (born 1980-1994)
Owning a home is just as much the "Great Australian Dream" for Gen-Y as it was for their parents and grandparents; but with a small twist. Read more…

-Gen X 37-51 year olds (born 1965-1979)
Gen Xers are focussed on setting themselves up for retirement and achieving financial independence. They're also the biggest worrywarts when it comes to retirement. Read more…
Dreaming without a plan
Financial Planning Association CEO Dante De Gori says the Dare to Dream report shows that while most Australians are confident in their ability to realise their financial dreams, we remain apathetic when it comes to planning.

De Gori says two thirds of us have only loose financial plans or no plans at all and a quarter of us never seek advice – from anyone – before making financial decisions.

"We are dreaming more than we did five years ago, but we often aren't living to our full potential," De Gori says. "Financial planning is about so much more than solving money problems; it is about identifying your life goals, hopes and dreams and putting in place a financial plan to get you there."

If you'd like to speak to a Mercer financial adviser call 1300 850 580 or book an appointment online.

Meanwhile, in the latest Financial Fitness of Australian Workers report – commissioned by Map My Plan – nearly a third of Australian workers are 'financially unfit'; unable to meet regular payments, with limited or no insurance and no financial plan. Only 9% are considered financially "super fit" – in control and able to make the choices they want.

"Those with a comprehensive financial plan are much more likely to feel comfortable with their current level of long term savings and investments," the report states.

"You are almost four times more likely to be financially fit or super fit if you have a financial plan.Yet 60% of workers have never used a financial planner."
Financial fears and concerns
According to the Map My Plan report, half of Australia's workers are worried about their current financial situation, one in three say they are stressed about money and 26% are unable to sleep because of financial anxiety.

"Despite our relative economic stability and high disposable income, we are still not making the most of our economic potential," the report states. "We appear to be more worried about our financial future than ever."

Topping the list of Australian's fears and concerns are:

-Not having enough emergency savings
61% of Australians fear they have insufficient emergency savings to cover expenses if they lose their ability to earn an income – due to medical emergency, job loss or caring duties – yet only 23% have income-protection insurance.

-Can't afford to retire/ Having to rely on the age pension
Generation X is particularly concerned about their future retirement deadline, with only 24% believing they'll have enough money for a comfortable retirement. 60% of workers worried they'll need to rely on the pension when they retire.

-Government changes to super
Government changes to superannuation' emerged this year as the fourth biggest worry for working Australians, with 60% saying they are very or quite concerned. For Baby Boomers, it's the number one concern.

-Can't afford to own a home
Nearly half (46%) of us are worried about not being able to afford to buy a home and not being able to meet mortgage repayments is a concern for 38% of workers.
Life without regret
De Gori says 50% of working Australians feel they could be in a better position when it comes to their finances.

"Many of us have financial regrets—namely that we have not saved (47%) or invested (27%) as much as we thought we should have," he says. "If we could face our financial fears, and consciously build a plan, perhaps less of us would look back on life with regret, and more would look back with gratitude about the good decisions we made along the way."