Global growth set to strengthen

Share markets performed strongly in December as life continued to return to normal, boosting economic activity and corporate earnings.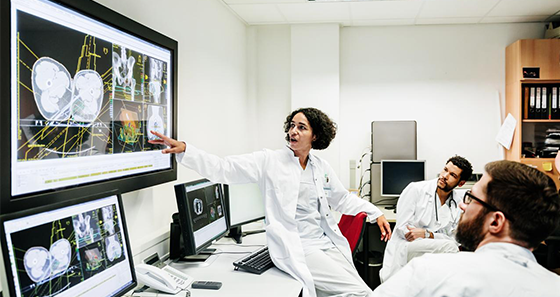 Global vaccine rollouts fuelled hope that economies will fully reopen this year but this came as a new, more infectious strain of COVID-19 began to spread across the developed world.
Markets looked beyond the bad news on the COVID-19 front to brighter spots including generous fiscal and monetary support for economies in major regions, a resolution to Brexit and a smooth transition to a Biden Administration.
Infections trigger a new round of restrictions
A spike in infections at the end of last year triggered lockdown restrictions overseas, with both sides of the Atlantic experiencing high infection rates.
A new wave of infections also hit Canada, Japan and South Africa in December. More recently, China, is facing a surge in case numbers in the lead up to the Lunar New Year, causing restrictions to be imposed in a number of regions.
While the lockdown in China could put the brakes on consumer spending (which, along with exports is credited with boosting China's growth last year), the Chinese economy is projected to continue to grow strongly.
Commodity markets gain
Despite ongoing Australia China trade tensions, China continued to purchase large amounts of Australian iron ore, resulting in a 7-year high of $165 per tonne during December.
Oil rose 8.8% on strong demand and the expectation of ongoing economic recovery. Gold prices increased too, finishing the month at $US1,897 per ounce.
The surge in commodity prices and overall weakness in the US dollar saw the Australian dollar trade at $0.77 against the US dollar—its highest level since March 2018.
Australian 10-year and 5-year bond yields rose higher in December to 0.98% and 0.35% respectively, resulting in a negative return across fixed income securities.
More jobs on the home front

Small outbreaks of the virus over Christmas and the New Year period in Australia did little to dent the country's economic recovery. In fact, Australia's successful containment of the virus to date has boosted consumer confidence, encouraging cashed-up households to spend and businesses to keep hiring.
Australian Bureau of Statistics labour force data reveals December's jobless rate fell to 6.6% from 6.8% in November as the economy created 50,100 new jobs. This means 90% of jobs lost last year due to the COVID-19 crisis have returned.
The US's significant challenge with containing the virus played out in its labour market figures with the unemployment rate holding at 6.7%. The US household sector softened as retail sales and consumer confidence weakened while their manufacturing sector remained strong.
Shares and housing market rebound
Australian shares were also going strong in December as markets continued to price in a recovery. The S&P/ASX 300 returned 1.3%, with the best performing sectors were Materials (+8.8%) and IT (+8.6%), while Utilities (-5.4%) and Healthcare (-4.7%) were the weakest performing sectors.
CSL, Westpac and QBE recorded the biggest losses while BHP, Fortescue and Afterpay were the top performers in the index.
The housing market also performed well with new home sales almost doubling in December, fuelled by record low mortgage rates, government incentives and bank repayment holidays. However, housing construction is likely to remain slow as housing approvals fall due to the decline in net migration.
The Reserve Bank of Australia held the official cash rate at 0.10% —a boon for borrowers but disadvantaging cash investors. 
The outlook is positive
Renewed lockdowns and rising infections are likely to subdue economic growth in the US, Europe and other affected countries over the next few months.
However, beyond the short term, the global outlook remains positive due to the ongoing distribution of the vaccine, global government measures to stimulate economic growth and central banks keeping interest rates at record low levels.
Excess savings and pent-up consumer demand could even lead to a mini boom later in the year, bringing developed economies, led by the US, back towards their pre-crisis levels.