India is enjoying a stellar economic run and is now hot on China's heels for the title of world's fastest growing economy.

According to Harvard University's Center for International Development (CID) India's economy is expected to grow by an impressive 7.7% a year over the next decade.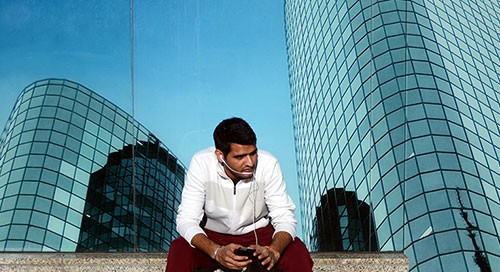 Driven by rapid urbanisation and a young, growing working-age population, India's economic expansion will outpace China's expected annual growth of 4.4 per cent.
But CID research fellow, Tim Cheston says even at that pace, India is unlikely to overtake China as Asia's economic powerhouse any time soon.
"India will be the fastest growing economy in the coming decade according to our measure, but it also starts from a significantly lower income; less than half China's income per capita by many measures," he says. "It would take several decades at these predicted growth rates for India to surpass China's income level, a longer period than we cover in the projections."
Impact on Australia
Australia's Department of Foreign Affairs and Trade (DFAT) expects growth to come from India's reform agenda, particularly changes aimed at creating jobs and improving the business environment.
The department believes ongoing urbanisation, together with a structural shift from agriculture to services and industry, will lead to greater national productivity.

India is already Australia's fifth-largest export market and its 10th-largest trading partner, so its expected economic growth clearly provides opportunities for an expanded relationship.
"India's size and growth trajectory and strong diaspora links [to Australia] all present opportunities for a closer economic partnership," the department says.
India is also lobbying for membership of the Asia Pacific Economic Cooperation (APEC) group and for a permanent seat on the United Nations Security Council, both of which Australia supports.
What's spurring the growth?
Stephen Manallack, the immediate past president of the Australia India Business Council of Victoria, says two big factors underpin the nation's economic growth.
One is the so-called "demographic dividend" – a young population that drives domestic demand. The other is rapid urbanisation as Indians leave the rural economy, boosting construction and demand for urban services.
"India's size and growth trajectory and strong diaspora links, all present opportunities for a closer economic partnership."
-Department of Foreign Affairs and Trade
In addition, Manallack says, the country's recent introduction of a Goods and Services Tax is the largest tax reform in the history of the world.
"This means India moves away from cash and corruption towards a digital, non-cash economy and lots of revenue for government to spend," Manallack says.
Tim Harcourt, Fellow in Economics at University New South Wales Business School, points to India's budding IT industry, fostered by the country's highly skilled, low-cost, English-speaking workforce as a driver of growth.
Harcourt says the country's agricultural sector remains a big employer and India also has world-class capacity in automotive manufacturing, defence and professional services.
"It has developed an internationally focused private sector with companies like Tata, Infosys and Dr Reddy's Laboratories, known right around the globe," Harcourt says.
Relations with China
There is potential for India's economic growth to inflame its sometimes-tense relations with China. At present, both nations are involved in a stand-off over a remote frontier region beside the Himalayan kingdom of Bhutan.
Indian-American economist Avinash Dixit says the two countries have had political and security conflicts since 1962, back "when both were economic basket cases".
"The conflicts may get worse as both have bigger ambitions and larger armed forces," Dixit says. "They may also be settled more amicably because the costs of fighting are now so large for both."
Manallack says the two countries have managed to live together with only minor skirmishes and doesn't see that changing.
"India is far less globally ambitious than China," he says. "India is primarily obsessed with itself and its immediate neighbours, especially Pakistan."
Come what may, Manallack says, India is set to zoom easily past the stagnant "Hindu rate of growth" of about 3.5 per cent it endured from the 1950s to the 1980s.
"Now the whole political and social landscape has changed and the demand for growth across the board is huge," he says. "It has to be sustainable – and it is."