Promising data shores up global markets

Widespread concern that global markets were running too hot for the underlying economy to sustain began to ease in April, as more positive data began to appear and the Chinese economy showed signs of strengthening.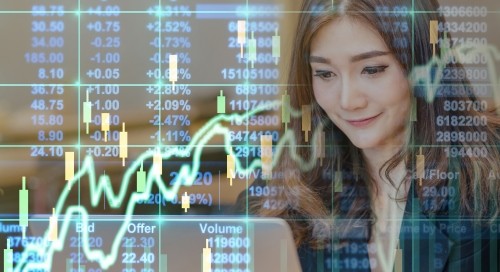 "In late March, investors became cautious due to the fact that markets appeared to be running a lot harder than the fundamentals," says Mercer Investments principal Simon Calder. "But in the past month we've started to get some better data and some more fundamental support for equity markets."
Positive report cards
Calder says better-than-expected earnings by a wide range of US companies drove solid gains on the Nasdaq (up 5.16% for the month) and the S&P 500 (up 3.93% for the month).
"We're into the US reporting season, and by and large the earnings reports so far have been slightly better than expected without setting the world on fire," Calder says. "It's looking as though the slowdown in the US won't be as sharp as perhaps earlier forecasts might have indicated.
German efficiency
In Europe, too, there was a sense that the worst-case scenarios for 2019 may be avoided. The German 10-year Bund yield briefly fell back into negative territory in late March, but has since increased to 0.05% as data for April suggests the manufacturing downturn may be in the process of stabilizing.
Hopeful signs from China – in particular, news that the manufacturing sector had returned to growth – also provided some relief.
"German industrial production is quite sensitive to developments in China, so the fact that we're starting to see the leading indicators in China firm a little more has strengthened sentiment," Calder says.
Meanwhile, in the UK, the Brexit reprieve helped confirm the market's view that the possibility of a hard Brexit is relatively low. "This whole process of kicking the can down the road potentially increases the likelihood of a second referendum," Calder says. "The risks of a hard Brexit continue to dissipate."
Politics aside
Here in Australia, the positive news out of China and the US provided support to the S&P/ASX 200, which was up 2.35% for the month. Domestic developments were also heartening.
"The Commonwealth Budget was well received and there's a better understanding now that, irrespective of which party forms a government, there are substantial income-tax cuts coming which will support household income and household spending," says Calder.
However, 10-year bond yields remained near a decade low and other indicators were mixed.
"The March quarter CPI came in well below forecast, which has increased the probability that the Reserve Bank will begin cutting rates sooner rather than later," Calder says. "But in the meantime, the March quarter labour force data was quite strong.
"You still have this paradox in Australia: a very firm labour market, but very soft GDP growth, inflation and wage growth. It's a conundrum that's confronting most developed economies at the moment."