COVID—19 update: Supporting our Pension members
On 22 March 2020, the Federal Government announced the next round of measures to help Australians during these uncertain times, including temporarily reducing the minimum drawdown rates for account-based pensions.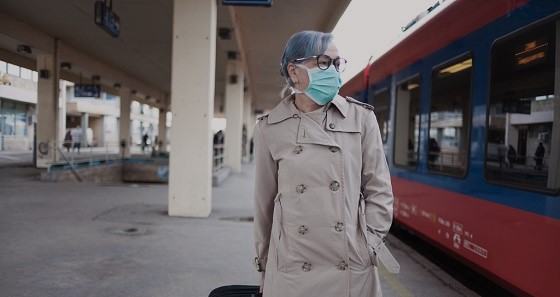 At Mercer Super, our priority is to keep you informed about the changes being made to super, help you understand what they mean, and provide support so you can make the best decisions for your own personal circumstances. 
Here is an overview of the change, what it might mean for you and how you can apply to Mercer to reduce your Account-Based Pension minimum drawdown rate. 

TEMPORARILY REDUCING MINIMUM DRAWDOWN RATES
What's changed?
The government is temporarily reducing the minimum drawdown requirements for account-based pensions by 50% for 2019–20 and 2020–21. 
The reduction in minimum drawdown rates aims to provide pension members with more flexibility regarding how they manage their super during these volatile times. 
Below is an overview of the previous rates and the new rates which came in to effect 25 March 2020: 
| | | |
| --- | --- | --- |
| Age | Previous rate | New rate |
| Under 65 | 4% | 2% |
| 65 to 74 | 5% | 2.5% |
| 75 to 79 | 6% | 3% |
| 80 to 84 | 7% | 3.5% |
| 85 to 89 | 9% | 4.5% |
| 90 to 94 | 11% | 5.5% |
| 95 and over | 14% | 7% |
This reduction applies for this financial year (2019—2020) and the following financial year (2020—2021).  
How do I change my current draw down rate? 
This legislative change came in to effect 25 March 2020. If you would like to change your current drawdown rate for the financial year 2019-2020 please:
Download and complete the Pension Variation form.
Return the completed form and associated documents to: Mercer Super Trust - Allocated Pension Division, GPO Box 4303, Melbourne, VIC 3001 
Please note, if you select the box for the minimum amount on the form this will be processed as the new minimum definition that the government announced, which is 50% of the previous minimum. If you want to select a specific amount then you will need to write that specific amount on the form.
How long will it take you to process my request?
We will process your request as soon as possible once we receive it in the mail. Due to this recent change in legislation however, we've received higher than normal requests and we're currently doing our best to work through these as fast as we can. 
To understand whether taking advantage of these measures is right for you, we recommend you seek financial advice before taking action.
FOR MORE INFORMATION
We've created a COVID-19 hub to help you navigate these uncertain times. Here you'll find the latest information on the changes to super, market updates, FAQs and much more.