Taking care of ageing business

The Federal Government has announced 14,000 new high-level home care packages to help older Australians stay in their own homes for longer.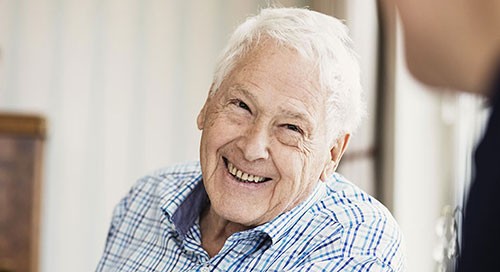 The new packages will cost $1.6 billion over four years and come on top of an additional 6,000 high-level home care places announced in the mid-year outlook.
Treasurer Scott Morrison also announced a range of smaller funding increases across Aged Care related activities including: $83 million for mental health services in residential Aged Care facilities; $20 million for similar services for seniors living at home; $33 million funding for palliative care in nursing homes; $50 million to improve the quality and safety standards; $145 million boosting support for indigenous, remote and rural areas; and increased funding to address elder financial abuse.
There were also measures to encourage proactive planning behaviours by seniors and families with the introduction of online interactive checks for people aged 45 and 65 years to gauge their skills, finances and health.
Will Burkitt, Mercer's innovation leader for post-retirement products says there remains a major discrepancy between the current demand for aged services and existing supply; "and this is likely to be exacerbated with the ageing population and longevity trends in motion."
"Overall, the Budget measures are positive for senior Australians: they provide financial and non-financial support; help seniors proactively plan for and be in control of their choices and arrangements; as well as take the sting out of needing to contribute more for their own age-related care and living needs," Burkitt says. "But the 20,000 high-level home care packages announced over the past year is only a fraction of the 100,000 or more eligible Australians who are currently on a wait list for the care they have been assessed as needing."
Louise Biti, Director at Aged Care Steps, said the Budget's additional home care packages were a move in the right direction but also pointed to the shortfall of available places.
"There will always be more people wanting home care packages than the government can afford to fund, but we need to have more conversations and awareness about home care packages and the Budget will go some way to helping people focus on them," Biti says.
"From a consumer point of view, it's very good that nothing has become more costly but for the ongoing sustainability of the sector, we were gearing up for a lot more."