Top 4 threats to growth economies in our region

Economies across the Asia-Pacific region have enjoyed tremendous growth in recent years, so much so that it remains the world's strongest. Asia-Pacific economies are expected to grow by 5.6% in the two years to 2021 however, serious risks lie ahead. The potential obstacles to ongoing upside fall into four areas: economic, geopolitical, technology and environment.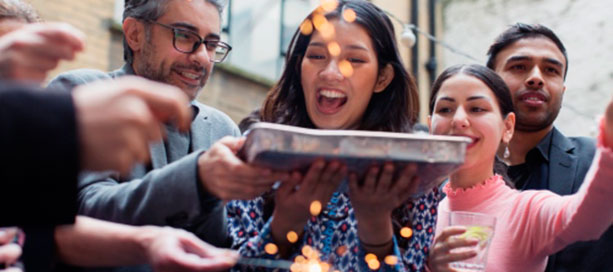 Economic: Debt and Housing
Our region is the largest contributor to global debt, accounting for 35% of the world's debt; a fact that make regional economies susceptible to increased interest rates and a potential default crisis.
Mercer's Singapore chief executive, Peta Latimer says each economy has specific areas of exposure. In China, for example, non-financial corporations and household debt are rising, while in Japan, the primary concern is public debt that exposes its sovereign bond market to risks.
Australia currently has one of the world's highest levels of household debt.
"Housing prices across APAC have been growing faster than income since 2010, especially in places like Hong Kong, Australia, New Zealand and India," Latimer says. "Australian bank portfolios are majority grown from mortgage lending, now at levels far surpassing the U.S. housing market just before the 2008 crash."
Geopolitical
Tensions between nations pose a threat to international trade dynamics and tariffs. Latimer says supply chains could be impacted by the escalating trade war between China and the United States, while a trend toward protectionism could also become a problem.
"Fast-paced geopolitical developments create uncertainty," Latimer says. "From Australia to India, Asia-Pacific economies must navigate the complexities of cooperating and competing with other nations without alienating business partners or sacrificing growth opportunities."
Technology
The Asia-Pacific region is a technology powerhouse, but Latimer warns this is a double-edged sword.
"Technology will shape the future of the global economy; [it] has helped APAC increase workforce productivity, advance social reforms and champion environmental sustainability," she says. "[But] emerging devices and technologies are developing faster than governments can regulate them, and this gap in oversight will create unprecedented opportunities for economic growth, innovation and crime.
"Sophisticated cybercriminals from around the planet will continue to seek and exploit weaknesses in governments, institutions and enterprises of every size."
Environment
Environmental factors play a large and unpredictable role across the region.
Geographically, APAC is the most disaster-prone area in the world, Latimer says.
"Environmental events, such as floods and tropical cyclones, inflict tremendous damage on coastal areas — where most people, infrastructure and institutions are located," she says. "The unpredictability of natural disasters often results in the sudden — and sometimes massive — loss of human life, displacement of populations and widespread social and economic disruption."
Latimer says climate change is already driving nations in the region to reduce carbon emissions by investing in green innovations. It is also likely to usher in a new era of cooperation among Asia-Pacific nations, governments and workforces, she says.
"Asia-Pacific must be proactive about implementing integrated policies and systems that can mitigate the devastation natural disasters pose to their people and economies," Latimer says. "As technologies and business interests continue to connect APAC more closely, governments will have to decide what, exactly, their responsibilities are to other nations and the region."
Reason for optimism
Despite the challenges, the outlook for the region is positive, Latimer says. Its future is buoyed by digital transformation and a collaborative approach from leaders to solving problems, while the pressing need to address environmental concerns and financial hurdles is creating a sense of urgency.
This collaborative approach bodes well for the region's future, as its committed leaders and local organisations coordinate their collective strengths to create prosperity.
"As the global economy continues to evolve, APAC is poised to play an increasingly influential role."
A version of this article first appeared on Mercer's Voice on Growth