Trade tensions spark warnings of another financial crisis

Growing tension between the US and major trading partners risks plunging the world into another global financial crisis, the World Bank has warned.

In its June 2018 global economic prospects report, the World Bank predicts steady global growth of around 3.1% this year and next but warns "protectionist threats cast a dark cloud over future [economic] growth".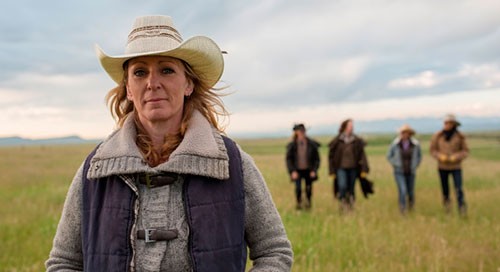 "Even the threat of substantial shifts in trade policies in major economies could have negative consequences for financial markets, investment, and activity worldwide," the bank says. "If these threats lead to trade wars, the consequences could be devastating."
The bank found a worldwide escalation of tariffs – up to the limits permitted under existing international trade rules – would lead to a 9% decline in global trade; about the same drop experienced during the hard times of the global financial crisis in 2008-09.
Unambiguously negative
Mercer's global head of investment research Deb Clark says limited tariffs should have only a minor impact on the global economy but an all-out trade war would be "unambiguously negative for global equity markets".
Clark says global bond markets could also suffer as a result of inflationary pressures and emerging market currencies, particularly those with high exposure to the US, would likely weaken.
"Limited and proportional retaliation [to US tariffs] should not have a significant economic or market impact," Clark says. "However, there is a risk that this and future actions from the Trump administration could eventually escalate into a trade war.
"A trade war would reduce global growth and disrupt global supply chains, ultimately harming corporate profits and increasing inflation."
Trump and China go tit-for-tat
In early 2018 Trump made good on protectionist "America first" policies announced during his run for White House, imposing tariffs on Chinese steel and aluminium. China responded by threatening its own tariffs on a range of goods including food and wine.
In escalating tit-for-tat rhetoric, the US hit back with more of its own worth about $US100billion and China warned it would fight back "at any cost", proposing tariffs on products such as soybeans, cars and aeroplanes.
On again, off again
The two nations apparently reached consensus on 20 May and US Treasury Secretary Steve Mnuchin said a trade war with China was "on hold". Nine days later it was back on and the White House issued a release saying "Trump is confronting China's unfair trade policies".
Trump announced on June 15 that his administration will impose tariffs on $50 billion worth of Chinese goods and after threats of tariffs on up to $400 billion more in the future.
The Trump administration this week stepped back from threats to restrict Chinese investment in US technology companies and block the ability of US businesses to sell some high-tech products to China.
John Ballingall, deputy CEO of independent think tank the New Zealand Institute of Economic Research, says the potential fallout of a trade-rift between the two global economic behemoths is "deeply worrying".
"We haven't seen this type of trade tension between major global superpowers for decades," Ballingall says. "The US administration is trying to satisfy its voting base and fulfil its campaign promises by being tough on China, and it seems unlikely that Trump and his team will back down.
"China refuses to be bullied and, despite its offers of further discussions to avoid a full-blown trade war, will not take US efforts to restrict Chinese exports lying down.
"Unless the US rethinks its approach, or China makes some significant concessions, I find it hard to see how some form of tit-for-tat trade restrictions can be avoided."
Upping the rates on allies
The Trump administration then slapped tariffs on imported steel and aluminium from the European Union, Mexico and Canada. All have either retaliated or indicated they will retaliate against the United States.
Following the divisive G7 summit in Canada on 10 June President Trump renewed his attacks on America's closest allies and trading partners, threatening to double down on import tariffs by hitting cars and auto parts – a move that could devastate the Canadian auto industry in particular.
According to some commentators the approach risks upending the United States' longstanding embrace of free trade and its use of trading relationships to help power economic growth in the world economy.
Groups representing America's largest retailers, car manufacturers and the agriculture industry wrote to US senators warning of the "serious negative economic impacts" of escalating trade disputes.
"It is now also increasingly clear that the way the steel and aluminium tariffs have been used will result in retaliatory tariffs from our largest trading partners and closest allies," the letter, signed by 51 trade groups says. "That retaliation will have serious negative economic impacts on the United States."
Impact on Australia
Australian Prime Minister Malcolm Turnbull's "100 years of Mateship" visit to the US in February 2018 paid dividends, with Australia being granted tariff exemptions on steel and aluminium.
Mr Trump reiterated on 30 May that Australia would be excluded from 25 per cent steel and 10 per cent aluminium tariffs that target key US allies the European Union, Canada and Mexico "to address the impairment" to US national security.
Tim Harcourt, J W Nevile Fellow in Economics at the University of NSW Business School, says the US is not a huge market for Australian steel and US protectionism good work in Australia's favour.
"If the US is isolated, it could actually be good for Australia," Harcourt says. "If Trump makes the US an erratic and chaotic trade partner, Australia will be seen by China, South Korea, India and the Association of South East Asian Nations as a safe and reliable supplier and customer."
But Harcourt says, realistically, there are few positive outcomes when the world's largest economies go toe-to-toe.
"It is said that putting up tariffs is like putting rocks in your own harbour and, ultimately, that will hurt your own country's consumers, producers and workers," he says. "We are all losers in a global trade war and that will only hurt the most vulnerable in all societies."
The global economy is uncertain, but you don't need to be
Book an appointment with a Mercer financial adviser today and map out a future you can be confident in.
Call 1300 850 580