With housing prices and rents skyrocketing, a relaxed lifestyle, warmer climates and a lower cost of living are proving a draw card to older Australians, with rising numbers choosing the expat lifestyle and moving overseas in retirement.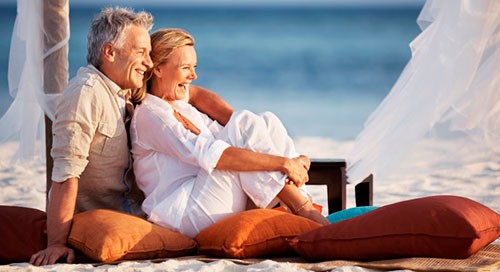 Each year, International Living has ranked, rated, and named the best retirement destinations in the world, bringing new categories and considerations into play, gathering new data, and asking more and better questions of a greater number of expats.
Some look towards our nearest neighbours in Asia. Previous overseas trips, the relatively close proximity to family and friends, warm weather and cheaper cost of living are certainly attractive to many wanting to live the permanent holiday dream.
But whatever the motivation – and no matter how attractive (or cheap) that luxurious beach side villa looks – a decision to permanently relocate should not be taken lightly.
If you don't have a real desire to experience another culture, as well as a good sense of humour, the ability to fit in and learn new ways then, no matter how "cheap" that bungalow is, your dream life may turn into a nightmare.
Thailand is always near the top of the list
According to International Living, Thailand's warm climate, relatively cost of living and laidback lifestyle have long attracted tourists and expats from around the world for both short-term and long-term stays.
Dianne Buerger and her husband thought very carefully before their move to Phuket about six years ago and for the most part it's turned out well.
Buerger says her and her husband's love of Thai food along with the weather, the beaches and the "ease of travel to other places" all played a part in their choice of retirement location.
"We holidayed here many times before choosing to live here and Phuket's infrastructure seemed better than most of the other islands'," Buerger says. "The quality of life is pretty good; cheap massages, cheap, good quality health and dental care and no waiting times for specialists like at home."
But Buerger also has a few words of caution for others considering an expat retirement.
"Living full time in a holiday paradise is totally different than coming here on holiday," she says. "Don't expect it to be like your home country, it's just not."