Australia slips in global pension rankings

Australia's retirement system has gone down the global rankings due to growing household debt and tougher age pension tests introduced in January 2017.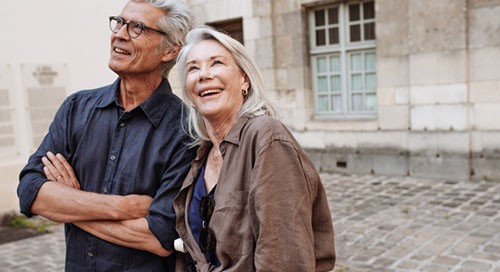 Australia has slipped from third place to fourth on the Melbourne Mercer Global Pension Index, which ranks 34 global pension systems based on their adequacy, sustainability and overall integrity.
For the past three years Australia has ranked in third place behind the Netherlands and Denmark, but in 2018 our system was overtaken by Finland's.
Harsher assets test lowers replacement income
Mercer senior partner and lead author of the report Dr David Knox says Australia's downgrade is primarily due to a tougher assets test on the age pension.
The new test, which came into effect on 1 January 2017, meant Australians' part-pension reduces more quickly as their assets increase; you now lose $3 of pension per $1000 of assets compared to $1.50 under previous rules.
As a result, the net replacement rate for an average income earner, as calculated by the OECD, fell from 55.7% to 40.7% – leading to a drop of 3.3 points in the Australian score.
"Although people are saving through super during their career, the stronger assets test means they are getting reductions to their Age Pension," Knox says. "What this highlights is that policymakers need to make sure that the various pillars – sustainability, adequacy and integrity – work together to provide the right incentives for people to save for the future."
Household debt reduces retirement savings
Australia's score has also been affected by high household debt and lower household saving rates.
"When we're talking about retirement incomes, we need to make sure that we don't just look at super, and we don't just look at the age pension, but we need to look at household savings and home ownership to get the full picture," Knox says. "In countries where there is significant household debt, such as Australia and Switzerland, some retirees will use superannuation savings to pay off their debt, resulting in their retirement income being reduced."
Ageing populations and changing work pose challenges
Ageing populations and the changing nature of work continue to pose challenges for governments worldwide, with policymakers struggling to balance a retirement system that is both adequate for the individual and sustainable for the economy.
"It's a challenge that policymakers are grappling with; a system providing very generous benefits in the short-term is unlikely to be sustainable, whereas a system that is sustainable over many years could be providing very modest benefits," Knox says. "In some countries, broad coverage has been successfully accomplished through compulsory workplace pension systems but with changes in the way people are working around the world, we need to ensure the whole workforce is saving for the future, including contractors and self-employed."
No perfect system
Knox says no system is perfect – there will always be shortcomings, there will always be room for improvement – but if you're in the top half-dozen systems you're doing some things well. Yet even the best systems are viewed with suspicion by the wider population.
"The one common finding globally is that no-one is satisfied with their own country's pension system," he says. "We see this in Australia and yet we're still coming 4th out of 34 systems. And we see in the Netherlands where there's a lot of concern, a lack of trust in the system, yet they came out as the leader this year."