Getting Real: Investing in commercial property

So much property talk focuses on residential real estate, but the commercial sector can offer some great investment opportunities.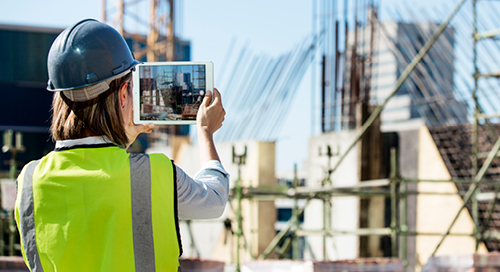 Many people know a balanced investment portfolio contains a mix of key asset classes but when it comes to real estate, we're more likely to think of residential homes than commercial property investment.
Commercial property is a broad category including office buildings, industrial warehouses and shops; then there's infrastructure like toll roads, airports, water and energy generators as well as hospitals and schools.
Interestingly, commercial property can provide attractive returns not just for high-net-worth investors but for many Australians – like Mercer Super Trust members – who have  access to quality commercial investments through their super.
Infrastructure reduces risk
Mark Murray, Portfolio Manager for the Mercer Global Unlisted Infrastructure Fund, says infrastructure assets contribute to a more protected, diversified investment portfolio.
"They provide services we all need in more or less the same degrees, regardless of conditions in the broader economy, so they're assets that we expect to be less affected by a downturn," Murray says. "For these reasons, infrastructure assets should deliver investors fairly stable returns over a long period of time."
Mercer has an interest in more than 70 infrastructure assets around the globe, with holdings in many sectors including transport, communications and utilities, through the Mercer Super Trust.
"These are assets for which usage and demand for services are fairly predictable, and we expect them to generally become more in demand in line with economic and population growth," Murray says.
"Our infrastructure investment portfolio has performed very well for members for more than 10 years now. Returns have consistently been above 10% per annum. While the investment environment has gradually become more challenging, we expect this portfolio will continue to deliver stable and relatively attractive returns."
In transport, the Mercer Super Trust is invested in the growing Melbourne and Brisbane Airports.
"These assets service thousands of domestic and international passengers annually," Murray says. "Revenues are linked to passenger numbers through the airports and these have generally grown at a steady pace as a result of population growth and income growth."
In the communications sphere, Mercer invests in Telxius, a portfolio of broadcast towers and undersea cables that link North and South America, providing networks for steadily growing volumes of data transmitted globally.
It also invests in Cologix, a digital provider that helps organisations build ecosystems to drive their digital transformation programs. The company has data centres in several major cities in North America and most of its customer contracts have built in price increases.
Taking advantage of the rise in renewable energy around the world, Mercer also invests in Finerge, a wind energy producer, based in Portugal.
Finerge is one of the largest assets in the Mercer Global Unlisted Infrastructure Fund, and has delivered investors total returns of around 10% per annum since 2015.
"Revenues are linked to the energy generated, which is dependent on wind speeds so it helps to further diversify risk exposures in our portfolio."
Commercial property boots income
As well as the underlying value of the land and bricks and mortar, commercial property is a strong income generator, says Padraig Brown, Portfolio Manager for Mercer Australian Direct Property Fund.
Brown says rents generally increase by at least CPI annually over a lease period - which can be up to 20 years – providing inflation protection.
He says commercial property provides investors with a much higher income component than residential property, with net yields of 5.25% to 5.5%.
"It's almost double the income from residential," Brown says. "Income is a larger component of the return than capital growth; strong returns are underpinned by income."
Mercer has commercial property holdings in Australia and New Zealand, and the pool of assets in its portfolio has outperformed its benchmark in the peer group over one, three and five years, according to Brown.
Mercer's commercial property portfolio is diversified to ensure exposure to a wide range of assets, industries and tenants, to minimise risk.
"The top 10 tenants in the portfolio represent about 20% of the portfolio income, and there are some very high- quality institutional names," Brown says.
"The largest exposure Mercer has to a single tenant is 3.4% of its income; and that tenant is high quality, being Woolworths."
Over the past five years, Mercer has made major investments in logistics warehouses due to the growth in ecommerce and associated demand for warehouse space, with these assets now making up 23% of its portfolio.
One example is a new distribution warehouse in Melbourne's Dandenong leased by Woolworths, which services its network of stores in Victoria.
Brown says there is huge scope for growth in logistics in Australia as it's coming off a low base.
"The growth in ecommerce and logistics is higher than economic growth and consumer spending in general," Brown says. "Australia comes from a lower level of online shopping penetration than the rest of the world – in the UK it's 20% while in Australia it's only around 8%, so we're playing catch up."
Mercer also has a holding in 420 George Street in Sydney, an A-grade office building located above Pitt Street Mall and in walking distance to plenty of transport options, including a new light rail stop. 
To find out more about commercial property investment opportunities, call Mercer Financial Advice on 1300 850 580.