Planning in a digital world

We live a large part of our lives online – more than 14.2 million Australians were internet subscribers at the end of 2017 and 87% of us access the internet daily for an average of 10 hours.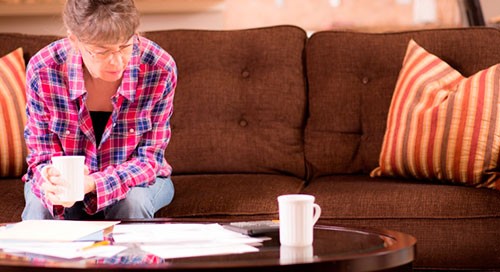 We pay bills online, store contact and financial records digitally, "own" an embarrassing amount of social media accounts and email addresses as well as photos, files and music collections backed up to the cloud.
In many ways the internet has made our lives simpler and more convenient, but Mercer financial adviser Ron Smith says it presents real challenges for those people who need to access our assets and information after we're gone.
"You might have 20, 50 or 100 service providers – everything from Facebook to PayPal, frequent flyers and brokerage accounts – and if your kids or your partner don't have your passwords or account details they're in for a rough ride," Smith says. "They may have to locate and contact each one of those service providers individually and work through their individual processes; that's time consuming and frustrating.
"Many online platforms are overseas and their policies are likely to be even more complicated, stressful and time-consuming."
Passing on your digital footprint
Keeping a register of your online assets in one, secure place, gives you peace of mind that your loved ones will be able to access your information quickly and easily without having to trawl through your personal records.
Smith says people tend to record their information in one of three ways: in a book or on paper; in a spreadsheet or electronic document; or using a professional password manager service.
"Each has its advantages, but also disadvantages and those should be considered and mitigated as much as possible. Recording your information in a book is an easy option but you should consider how you protect against things like fire, theft and deterioration.
"Regardless of how it's kept, there needs to be a process to ensure the right people can access it," Smith says. "That's just a matter of letting them know where the book is kept, which computer and files need to accessed or which password service you're using and how to locate the master password."
Smith says the vast majority of his clients had begun using an asset register over the past few years; some had simply seen it as a "no brainer" part of estate planning while others had learned the hard way.
"I had a client who passed away a couple of years ago without a register of assets – physical or digital – and his partner had a tough time putting all the pieces together," Smith says. "She now keeps a register of everything so her children don't have to go through the same experience."
Like many things, the most important and simplest part is getting started – that's as easy as a chat with your Mercer Financial Adviser.
Call 1800 193 513 to get you some solid pointers and help you get organised today.