Will you be ready for retirement?

Half of all working Australians will struggle to fund a comfortable lifestyle once they leave the workforce, a landmark Mercer study shows.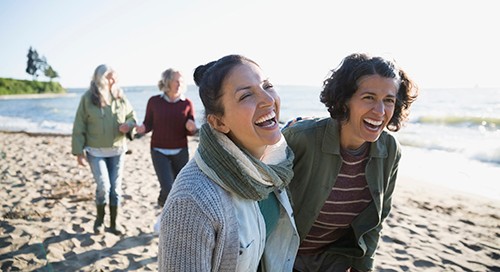 According to the Association of Superannuation Funds of Australia (ASFA), a couple needs an annual income of $59,160 to fund a comfortable lifestyle in retirement. Singles need to earn $43,062 a year.
Mercer's 2016 Retirement Readiness Index, which analyses the customers of 18 super funds nationwide, shows just 41% of women and 53% of men are on track to achieve ASFA's benchmark income.
The study shows Baby Boomers are the least prepared generation in terms of superannuation and Millennials are already falling behind. Gen X outperforms all other generations in terms of retirement readiness, largely due to higher levels of voluntary contributions.
Mercer Senior Partner, Dr David Knox, says the study sounds a warning for all Australians to take their super seriously now to ensure their financial security in the future.
Dr Knox says making voluntary contributions can significantly boost future wealth, but only 16% of Australians do this regularly.
"Australians must consolidate their super accounts and are strongly encouraged to regularly make voluntary contributions," Dr Knox says. "The correct investment strategy choice is also crucial to ensuring financial security in retirement.
"With the benefits of compounding interest over a life time, it's important that individuals and households pay attention to their superannuation as soon as possible.
"Older workers can still have a positive impact on their super by making additional contributions; but it needs to be a larger portion of their income."
The 2016 Retirement Readiness Index compares the retirement readiness of industry fund, corporate fund, and master trust customers to the average readiness of Australia's working population.
The study found that corporate fund customers are far better prepared at 75%, than those of industry funds at just 39%.
Income level was found to be a key determinant to retirement readiness, with 94% of those with annual incomes of more than $100,000 on track to a comfortable retirement.
If you have any questions about your super, call us on 1800 682 525 or find out how to set yourself up for success in five simple steps.