Gap years are traditionally the province of teenagers and 20-somethings; think young backpackers traipsing around South-East Asia or Europe, staying in hostels and eating two minute noodles.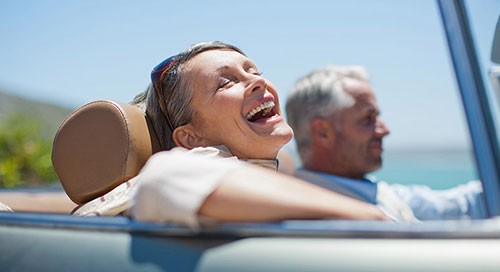 But it's not only the younger generation who are eager to break out of their comfort zone and indulge in a little wanderlust. Enter the "Grey Gappers"; intrepid over 55s who choose to take time out in the years approaching retirement – or to spend time travelling the world.
And why shouldn't they? It's often said that youth is wasted on the young, and with life expectancy stretching into the late 80s and 90s, there's still plenty of youth in your average 50-something body.
As we get older, the style of travel may change – forget the two-minute noodles at any rate – but the passion and excitement doesn't. We may not want to be attending full moon parties in Thailand, but there are still so many more amazing experiences out there to discover.
Testing the waters of retirement
Carolyn Bellamy and her husband Andrew are taking an extended pre-retirement gap to sail about – "not around" – the world aboard their 15-metre yacht Askari.
"We have a loose plan to be away around three years, depending on how the trip goes" Bellamy says. "We didn't want to give ourselves any deadline, set dates or fixed destinations; our main goal was to be commitment free and to get away from the 'corporate world' for a while"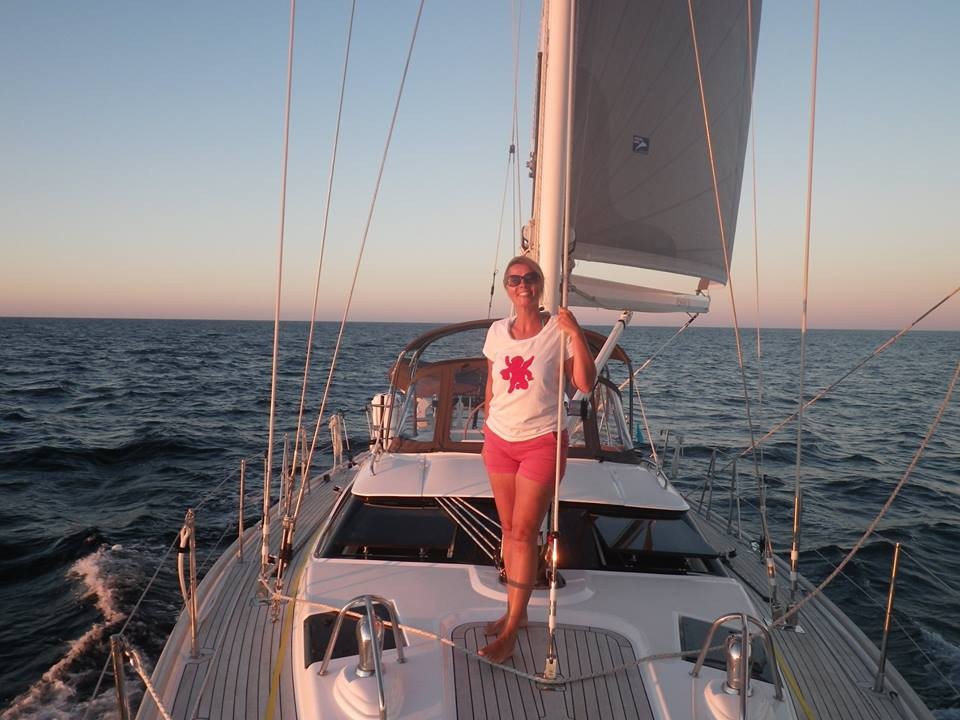 At 45, Bellamy doesn't really qualify as a "Grey Gapper", but the former Mercer client service manager says her career in the retirement industry encouraged her to avoid challenges of a hard transition from full time work to full time retirement.
"I've always thought life should be more balanced, so I made a decision early on that I wanted to do some of the fun stuff before I was too old," Bellamy says. "I do look forward to going back to work again one day and strongly believe this experience is giving me something special to bring back to the workforce."
Carolyn and Andrew moved on board Askari in May 2016 and have been away for over a year; sailing from the UK to France, Spain and Portugal, then across the Atlantic Ocean for a season in the Caribbean and now on the US East Coast.
"Sailing isn't for everyone, living full time on a boat appears very glamorous but it is hard work, challenging being at the will of the wind and seas much of the time and it's often scary," Bellamy cautions. "You also need to be reliant on your own skills and experience. However, we have met amazing people, have lived within the community in some places and find it very rewarding to have safely made each passage."
A psychological preview
While retirement planning often focuses on financial preparation, it also requires some major psychological adjustment to come to terms with more leisure time, decrease income, increase health concerns and changes in identity and interpersonal relationship.
Mercer Financial Advice National Practice Manager Johann Maree recommends clients take a practice run at retirement because "it's the only way to really know what you're getting into".
Whether it's the "big lap" around Australia or a long walk across France and Spain on the Camino de Santiago, a year on a cruise ship or island hopping in Greece, a golden gap year can provide valuable insight into how you want to spend your retirement.
After a year (or two, or three) of travel you may find a permanent passion for wandering the globe, stumble across the perfect place to put down roots or rediscover a firm desire to settle back in your home town.
"In a sense, this allows you to mentally and financially preview retirement before you actually get there," Maree says. "Adventure aside, most people are taking their best guess at retirement expectations. It's only when people try it that they find the total sum of all the little changes.
"Setting yourself up for a dry-run before retirement might work out a little differently to the planned retirement and may need some rethinking. That's where a little advice can help make the difference."
If you're looking for further inspiration you can also follow Carolyn and Andrew Bellamy on their adventure here.