Can Earth sustain another billion people?

The global population will swell to 8.5 billion people by 2030 according to the latest projections, news that has some scientists sounding the alarm.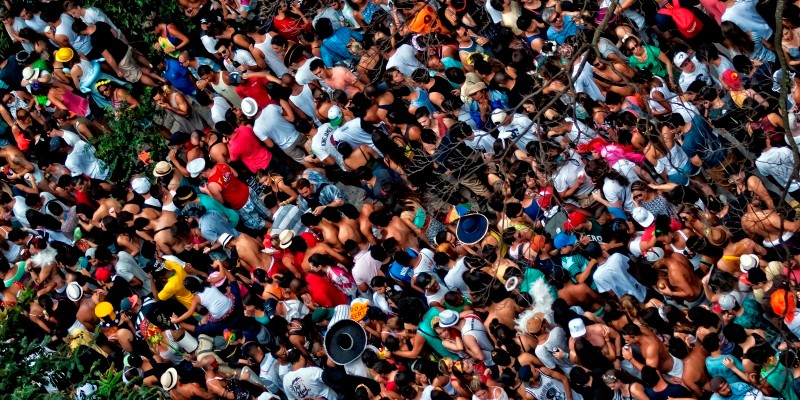 The raw numbers are confronting: according to the United Nations, the global population is set to rise from about 7.5 billion people today to 8.5 billion people by 2030. If current trends and policies continue, there could be anywhere between 9 and 11 billion of us by the end of this century.
Against a backdrop of climate change and geopolitical uncertainty, such projections are causing concern: a recent Warning to Humanity signed by 15,000 scientists urged global leaders to limit population growth to "a scientifically defensible, sustainable human population size".
"We are jeopardizing our future by not reining in our intense… material consumption not perceiving continued rapid population growth as a primary driver behind many ecological and even societal threats," the letter reads. "By failing to adequately limit population growth, reassess the role of an economy rooted in growth… humanity is not taking the urgent steps needed to safeguard our imperilled biosphere."
Feeding the World
Dr Jonathon Foley, director of the Institute on the Environment at the University of the Minnesota, studies complex relationships between global environmental systems and human civilization, analysing changes in global land use, ecosystems and resources.
In a recent article for National Geographic Foley says the already considerable environmental challenges posed by agriculture will become ever more pressing with "two billion more mouths to feed by mid-century".
"Sheer population growth (and) the spread of prosperity across the world will require us to roughly double the amount of crops we grow by 2050," Foley says. "We need to find a balance between producing more food and sustaining the planet for future generations.
"Addressing our global food challenges demands that all of us become more thoughtful about the food we put on our plates, the choices we make will help decide the future."
Bigger, better cities
Population growth largely means bigger cities. UN projections show the world's rural population has stalled while urban areas – already home to more than half the world's people – will house an additional 2.5 billion residents by 2050; 68% of the global population.
The number of megacities – those with over 10 million inhabitants – is skyrocketing; there are 33 megacities across the globe today and 10 new megacities are expected over the next decade.
There is a positive side to urban growth; cities are good for the economy, producing 80% of the world's wealth.
But many countries will face challenges in meeting the needs of growing urban populations, including housing, transportation, energy demand and infrastructure, employment and basic services such as education and health care.
Cities are also heavy contributors to climate change; responsible for 67% of the global energy demand they emit 70% of total greenhouse gases.
Where is the growth happening?
Ten countries are expected to account collectively for more than half of the world's projected population increase: India, Nigeria, the Democratic Republic of Congo, Pakistan, Ethiopia, the United Republic of Tanzania, the United States of America, Uganda, Indonesia and Egypt.
Africa is expected to add 1.3 billion people between now and 2050 – more than half the anticipated growth in global population – while Asia is predicted to add an additional 750 million people. Europe is the only region expected to have a smaller population in 2050 than in 2017.
Australia's growth
Of course, the impacts of a growing population are likely to vary considerably from country to country.
Australia is currently home to about 25 million people and the population is expected to top 40 million within 40 years.
Demographer Tom Wilson, a principal research fellow at Charles Darwin University, says the geographical and demographic distribution of these people will concentrate in major cities.
This means supplies of water and electricity, as well as infrastructure such as urban telecommunications networks are likely to come under pressure.
"We can expect considerable population growth in the largest cities in the decades ahead," Wilson says. "We need to be prepared for big cities of seven, eight or more million – cities the size of London today.
"The key question is whether infrastructure will keep up and whether centres of employment outside congested CBDs will emerge to avoid horrendous commuting times."