Why responsible investment is on the rise
Investing with values is no longer a fringe undertaking. Here's why Responsible Investing has reached a tipping point in Australia.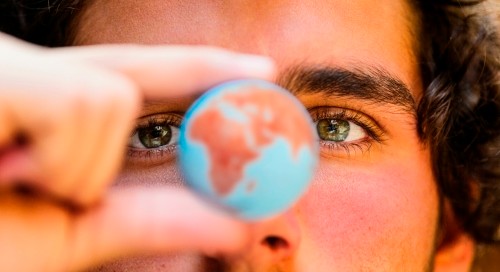 Sustainable investing has moved from a niche market to a mainstay of the global investment landscape and returns are showing that adopting responsible values when developing your investment portfolio doesn't have to mean sacrificing financial value.
A recent report by the Responsible Investment Association of Australasia shows responsible investment accounts for $866 billion in professionally managed assets in Australia – some 56% of total pool and an increase of 39% on the previous year.
Helga Birgden, global business leader for responsible investment at Mercer, says a concern for environmental, social and governance (ESG) issues has driven popularity in sustainable investments to the tune of $80 trillion in assets managed worldwide.
"Responsible investing is growing rapidly and moving into the mainstream. It has been estimated that half of the world's assets have some element of sustainable investment," Birgden says. "Industry studies give supporting evidence that ESG factors can help investors better manage risk and capture new opportunities for a sustainable strategy."
As investors increasingly look for portfolios that deliver a positive, measurable impact on society and the environment, Birgden says responsible investing doesn't have to mean limiting investment options – or returns.
"There are a number of sustainable investment solutions ranging from low carbon indexed funds to global equity funds and unlisted equity funds, sustainable infrastructure, green property, highly rated ESG fixed income and green bonds and Natural resources."
Maintaining sustainable investment
Birgden says there is a common misconception that sustainable investing means the focus is on excluding companies with a perceived negative impact on society. Most sustainable investment decisions are driven by a focus on financial sustainability and give consideration to wider implications for a company's outlook from an environmental, social and governance perspective.
"Some investors are already allocating to coal-free and low carbon indices and portfolios or tobacco-free portfolios, arguing they will deliver the best long-term investment outcomes due to shifts in policy and technology and become an investing 'norm'," she says.
"One area that investors and consumers are yet to be fully convinced of is the proof that sustainable investment can mean better returns. However, this expectation is unrealistic – no other investment approach can guarantee outperformance consistently either."
Mercer Financial Advice
Interested in finding out how this affects your investment? Talk to your local advisor now. Mercer Financial Advice has seven offices across Australia – Melbourne, Glen Waverley, Sydney, Paramatta, Brisbane, Adelaide and Perth.